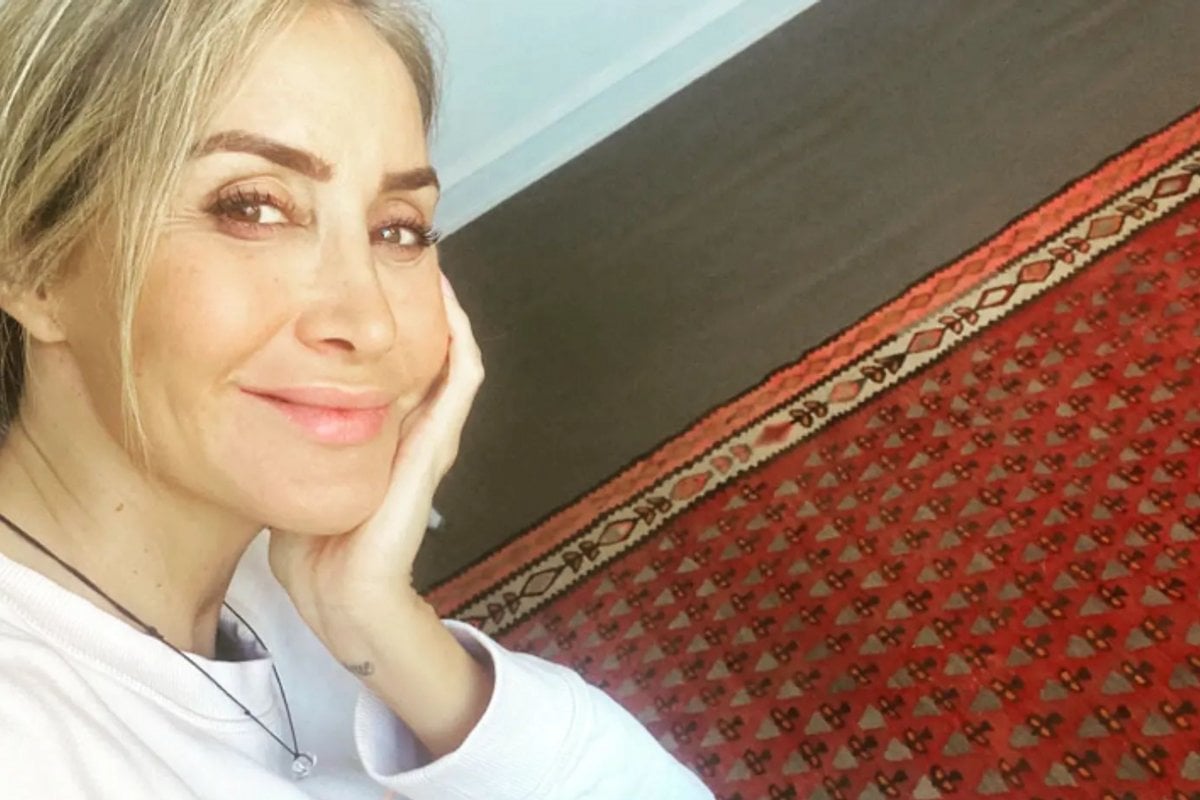 Content warning: This post discusses suicide and might be triggering for some readers.
Australia's most high-profile escort, Samantha X, is saying goodbye.
For years, Samantha has talked openly about sex and what happens when a client requests her services. She's spoken adamantly about how sex workers can save marriages and she has never shied away from discussing why she upped and left her job as a magazine journalist in favour of escorting - and how it affected her relationships with those closest to her.
But now, Samantha X is passing the baton back to her "real" self, Amanda Goff. A decade ago, Amanda created Samantha as an alter ego; a sexy, confident woman who didn't conform to society's rigorous rules.
Yet, the mum of two admits she always felt "a bit like a fraud" as Samantha X. She didn't feel inherently like her true self. And after being diagnosed with bipolar disorder 18 months ago, she finally knows why.
"I'm evolving," Amanda tells No Filter host Mia Freedman. "When I was diagnosed as bipolar, it was a massive relief for me. And now I'm medicated. The professor, Gordon Parker [who was treating her], said to me, 'You will finally know who Amanda is'. And that just jolted me because I thought, 'I don't know who Amanda is'.
"I had a conventional life, a conventional relationship. I walked out of that, and I created this character, and I created this life... and I didn't feel like me. It wasn't me."
Listen to Mia Freedman's full interview with Amanda Goff on the No Filter podcast below. Story continues after audio.