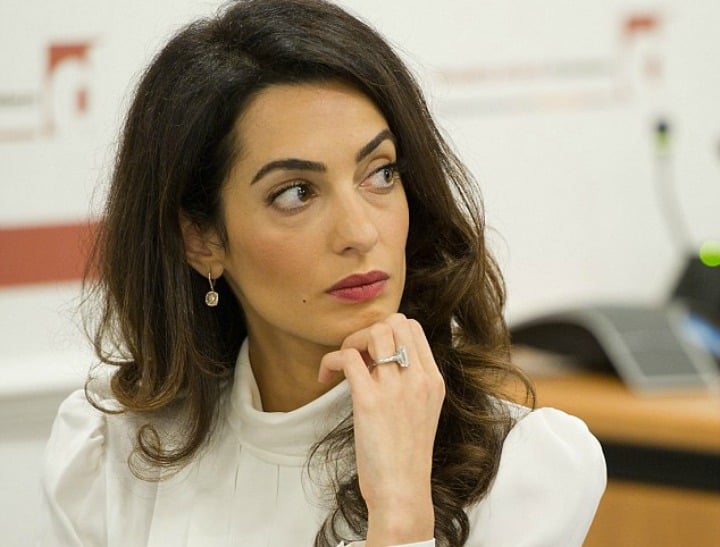 It does not behoove a human rights lawyer to be flashing an enormous rock on her finger worth roughly the GDP of a small African nation while at work.
Amal Clooney, 37, has made the decision to remove the AU$950,000 diamond engagement ring gifted to her by her movie star husband George Clooney, 54.
The ostentatious emerald-cut, seven-carat ring probably seems incongruous when you're representing Armenia against Turkey in a genocide case, or fighting for the rights of depatriated Chagos islanders.
The couple, newly married, at the 2015 Golden Globes:
Clooney isn't getting rid of the ring — it would probably hurt George's feelings. She's just looking to replace it with a simple band for when she's working on big cases.
"Amal has told friends she wants a more understated engagement ring specifically for when she's working on serious cases," reports The Mirror.