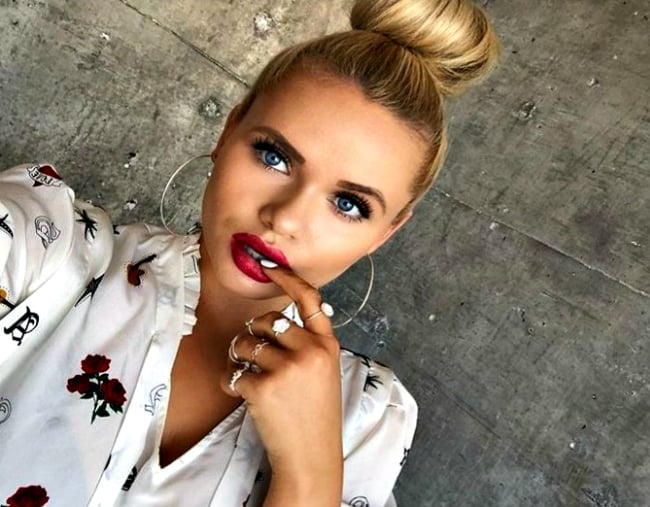 Take just one look at Alli Simpson's Instagram account and it's clear the 20-year-old lives a glamorous life.
The singer and influencer admitted to knowing little about homelessness, but agreed to swap her Los Angeles apartment and everything in it for 10 days of living on the streets of Sydney.
Alli is one of five privileged Australians to take part in the second series of SBS's Filthy Rich & Homeless, with the aim to raise awareness on the homelessness crisis. At the last census, more than 116,000 people were without a home.
Alli and her counterparts – Cameron Daddo, Skye Leckie, Ben Law and Alex Greenwich – were stripped of their possessions, handed secondhand clothes to change into and a sleeping bag and sent out onto the street.
Speaking to Mamamia, Alli said she took part in the show as a way of using her platform for good and to make a difference. She was nervous and fearful going in, and nothing could've prepared her for the experience.
"We weren't told anything going into it because it was supposed to be a real, immersive experience," she said.
"Going into it I thought I was strong and I could get through it, but once I started and was out on the street it was really real and really confronting and a lot more difficult than I thought."
Being a young woman on the streets naturally caused fear for both her and her family, but for Alli isolation was the biggest challenge.