Affectionately nicknamed the "Prince" of Sydney thanks to his father Richard's status as Australia's king of entertainment, it's fair to say Christian Wilkins lives a life of privilege.
A look at his Instagram account reveals plenty of travel, VIP events and long, shiny locks that would make anyone jealous.
Yet for 10 days, the 22 year old traded his glamorous life for something far more gritty and dangerous – life on the streets.
Listen: The Binge's Laura Brodnik and Brittany Stewart chat to Christian Wilkins about Filthy, Rich and Homeless. Post continues after audio.
Along with four other wealthy Australians, Wilkins handed in his phone, wallet, possessions and home comforts to experience what it is like to be homeless as part of SBS' new three-part documentary series Filthy, Rich and Homeless, which airs tonight.
Some are already calling the show exploitative but Wilkins believes the show really will make a difference in the lives of people who need it.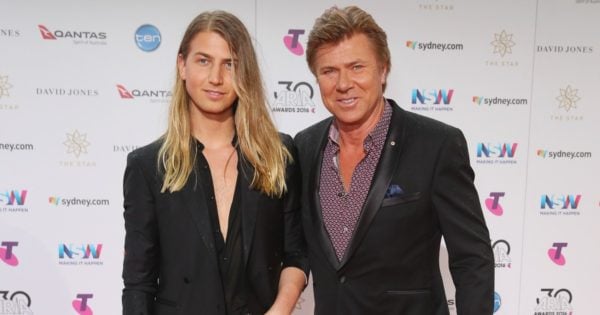 "I have seen people who've been saying that and not having seen the show [yet] it's been a bit difficult to go back but I'm so glad [that for others] the authenticity has come across," Wilkins told The Binge host Laura Brodnik.
"I very honestly stated homelessness was an issue I was ignorant about and didn't understand how people got to that point... to be ignorant on issues like this that are so large is a dumb and almost dangerous position to be in in the world that we live in.
"I really wanted to change that and meet people who I wouldn't normally meet and understand their stories and hopefully bring a voice to people who are affected and don't have one."