It all started with a leg, bikini and face wax – a familiar treatment that Auckland-resident Jessica Curran had undergone multiple times before.
But a few days after her February appointment, the 24-year-old tattoo and piercing artist noticed "small red lumps" appearing on her legs. Presuming they were ingrown hairs, she thought nothing of it.
Gradually, she said the lumps got bigger and spread all over her legs. Her mother Petrina Curran said Jessica was prescribed antibiotics by her doctor and although they helped, the lumps returned soon after she stopped the medication.
Petrina said these then developed into sores and abscesses, which also began to appear on her daughter's face and scalp.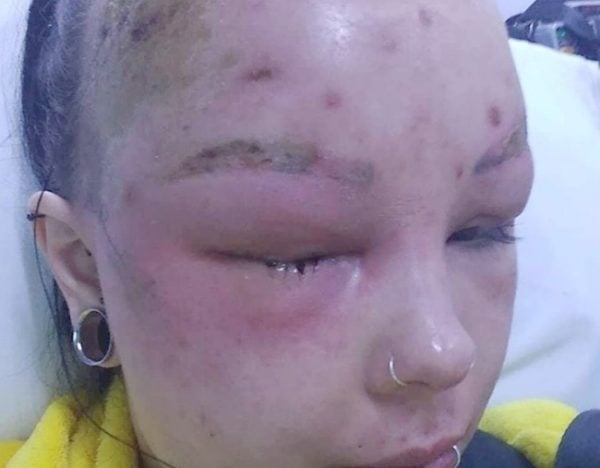 On June 10, four months after her waxing appointment and three rounds of antibiotics later, Jessica was rushed to Middlemore Hospital. Her face had become so swollen that one of her eyes had been forced shut, and clumps of Jessica's hair reportedly fell out where the abscesses were.
Her mother Petrina Curran described her daughter's ordeal on her Give A Little fundraising page.
"My poor girl is a MESS!!" wrote Petrina, who started the donation page to help Jessica pay for her living expenses and a wig as her hair and scalp recover.