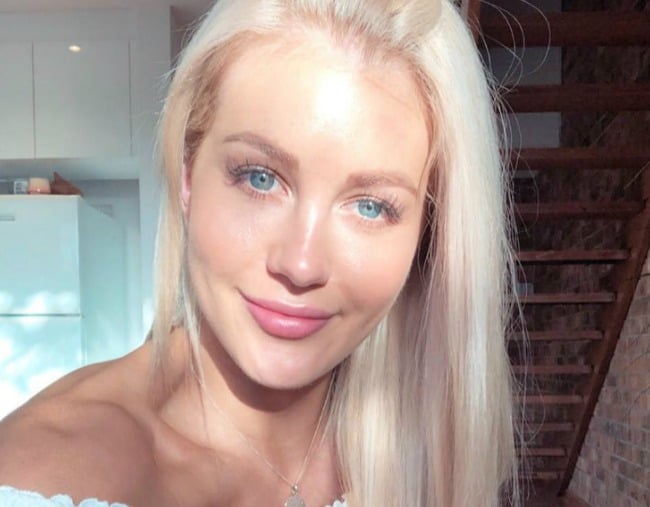 Hello.
Yes.
It seems history might be about to repeat itself.
You see, on Wednesday night Ali Oetjen will meet 16 potential suitors on the steps of the Bachelor mansion.
The aim of the game is that she'll end up with one of the handsome fellas and Osher will once again believe in true love.
However, there is a chance we might not get our happy ending… again.
Listen to us unpack that crazy finale on Bach Chat…
In case you missed it, this year's Bachelor Nick "Honey Badger" Cummins didn't choose either of his two final contestants.
Instead, he walked away single. He then went and hiked the Kokoda Track instead of facing the media.
This be where the plot thickens.
When Cosmopolitan asked Ali whether she would "pull a Honey Badger" in the finale episode, she replied: "It is a huge coincidence but I want to do Kokoda as well".
Um… what?
While you could put that down to a misunderstood joke – Ali did hint to Mamamia that she was worried she might end up in the same boat as Nick.