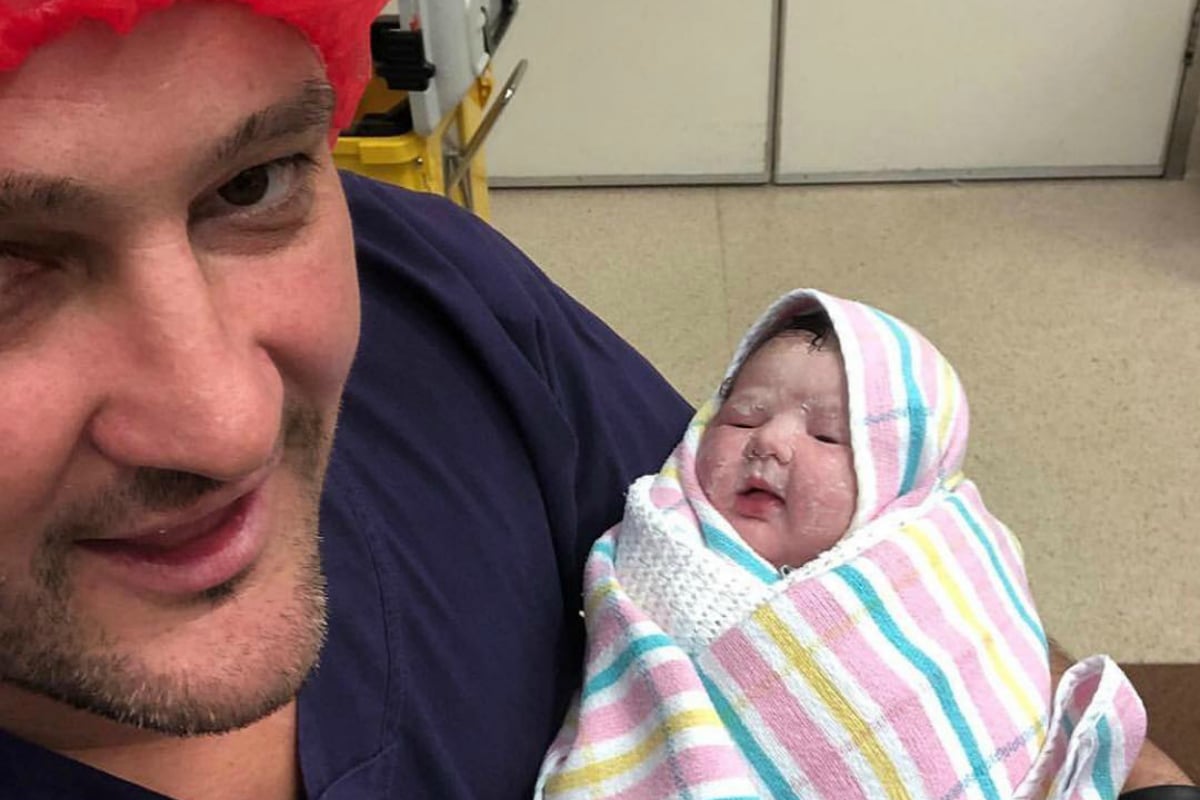 Brendan and Alex Fevola announced the arrival of their fourth daughter yesterday when the ex-AFL star called into his FOX FM radio program The Fiji, Fev and Byron Show.
Brendan made the phone call as the baby girl was being weighed after a scheduled C-section, describing her as a "cute little thing" with a "huge head of hair".
"She's super cute… She's a little mini-me with little fat cheeks, she's so cute. It's the most amazing feeling of all time, Alex was amazing, she's incredible."
It was all very wholesome and sweet… Until Fifi Box asked about the baby's name, that is.
Brendan was reluctant to share the name but eventually said they'd called her Brenda.
"Brenda Fevola… No middle name."
Fifi couldn't help herself: She laughed, convinced it was a "stitch up".
"I knew you'd say that, that's why I didn't want to tell you," Brendan replied.