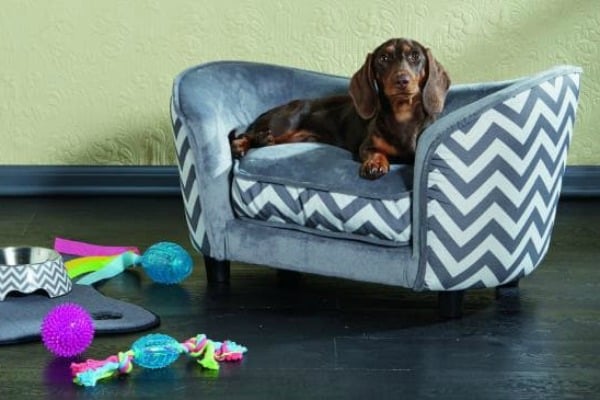 Oh boy.
Get ready to spend a lot of money.
Aldi have just announced that they are bringing back their beloved pets collection, Pampered Pets Special Buys, and we couldn't be anymore excited.
From Wednesday March 6, pet owners will be able to buy their furry friends everything from blankets to clothing to even a miniature couch.
Yes, you read that right.
An actual couch. For your dog.
Here's a rundown of our favourite products in the Pampered Pets range:
The pet couch
Want your pet to stay off the human couch? This is how.
The adorable lounge, which comes in a blue print, is $59.99
We just wish the Dachshund came with the couch too…
The pet teepee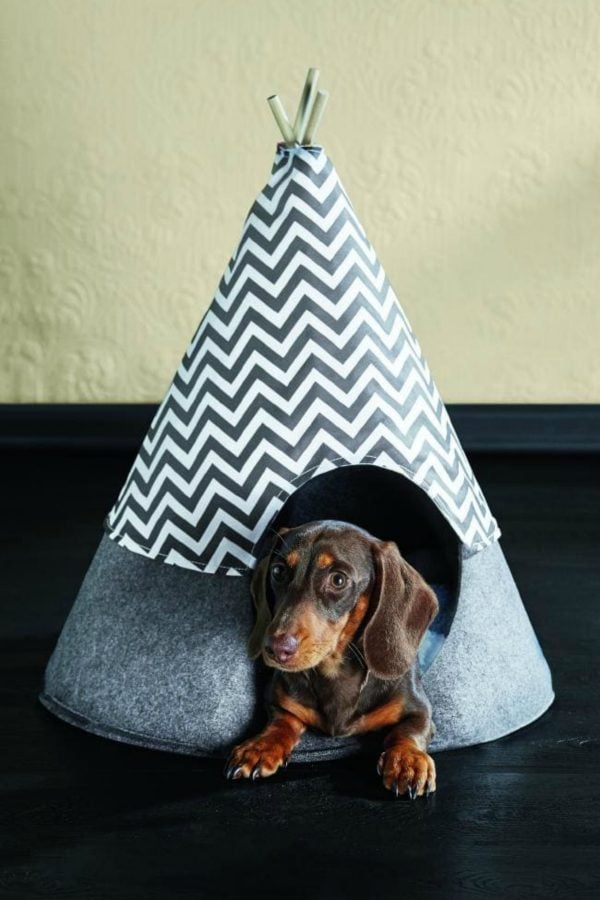 Have you ever seen anything so adorable?!