This, dear friends, is the chair that sparked a shopping spree.
It's a grey, fabric-accented arm chair and while you'd be forgiven for thinking it's designer good looks might set you back hundreds of big ones, it's actually just $99.99.
Oh, and it's from Aldi.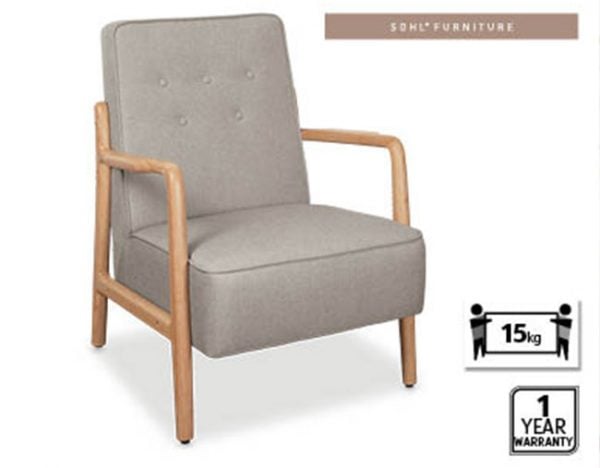 It also flew of the shelves in less than 20 seconds.
At 8:30am on Wednesday, the discount retailer released its 'Style Your Room' Special Buys range, which included well-priced (and ridiculously good-looking) homewares like bedding, furniture, pillows and candles.