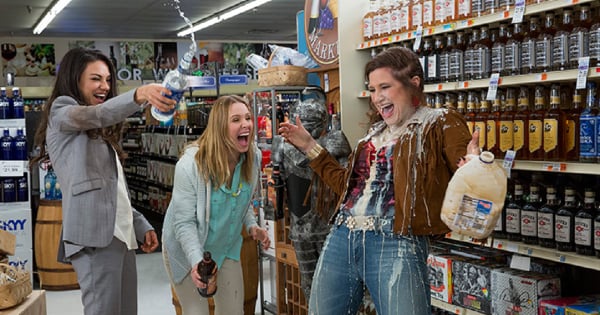 It's so strange to me to attend a child's birthday party and see a group of parents sitting down in a circle knocking back glasses of wine.
Kids can't drink any of it and I certainly don't need alcohol to enjoy my child's birthday party and the many friends and family who join us. It just doesn't make sense to me to serve alcohol next to the fairy bread and the chocolate cake.
A child's birthday party is about the kids, not the adults "coping" or partying. Why parents think it's acceptable to consume alcohol while kids eat cake and take turns hitting a pinata is beyond me.
It sets a really bad example.
I completely reject the premise that it's not possible to enjoy a social gathering without alcohol. In fact I completely reject Australia's entire drinking culture. Why successful, well-educated people can't relax and enjoy themselves without hitting the grog is beyond me.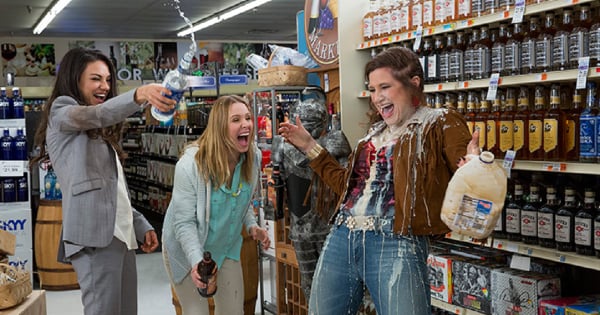 We are way too attached to alcohol consumption in this country.
I don't drink. I just don't like it. I don't like how much it costs, how it tastes and the effect it has on me. More importantly, I don't like the example I set for my kids by consuming it in front of them.
"Daddys' been working hard. He deserves a beer."
"Mummy's had a hard day. She needs a glass of wine to relax."
"Let's go out and celebrate x, y and z by drinking too much and acting stupid."
If you can't hold a simple kid's birthday party without consuming alcohol, if you can't work a hard day without the promise of a beer at the end of it, if you can't relax without a glass of wine in your hand, if you can't celebrate something without drinking, then something is wrong.
I tend to cook with alcohol rather than drink it.
Those Two Girls on 10 parenting milestones that deserve a party. Article continues after this video.