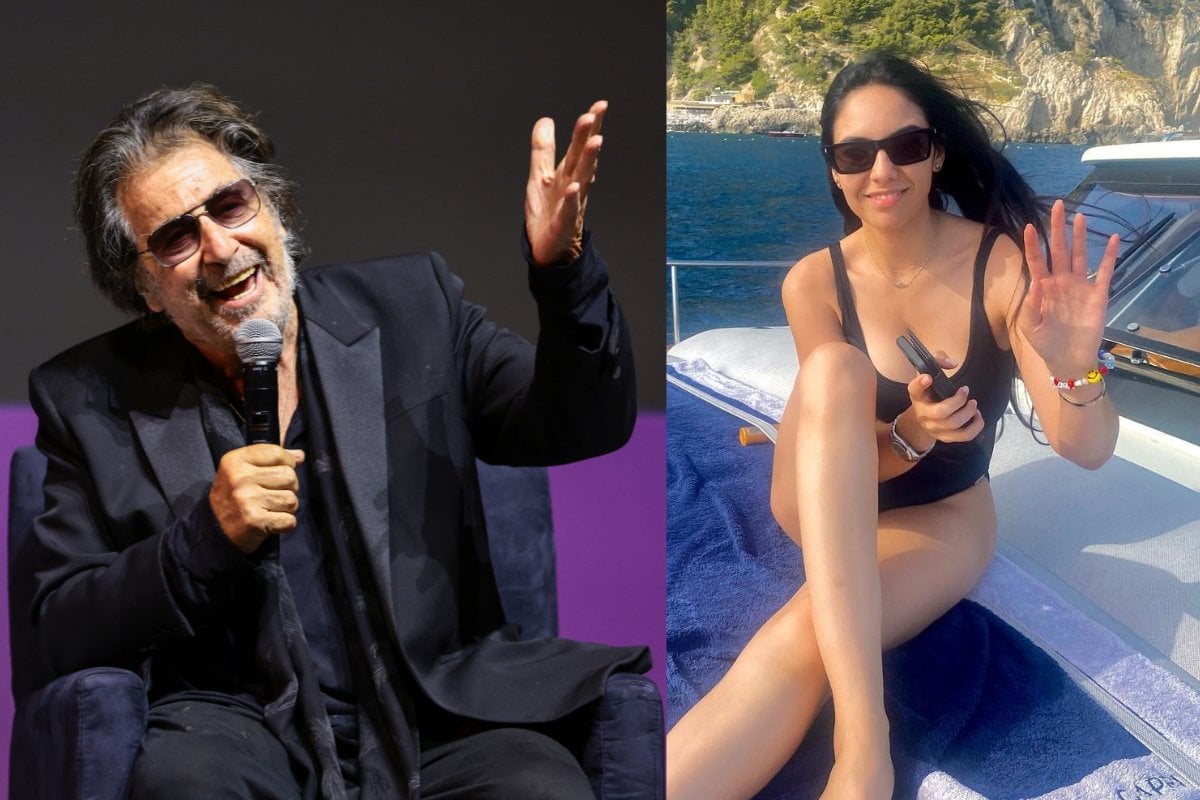 It's a great day to be Al Pacino's 29-year-old girlfriend.
The multiple Oscar-award winner, 83, and movie producer, Noor Alfallah, have been in a custody battle for the past two months over their five-month-old son, Roman, who they welcomed on June 6, 2023.
They finally reached an agreement which means the wealthy actor will have to pay... quite a lot.
According to documents obtained by Fox News Digital, Pacino has agreed to pay Alfallah $US30,000 (that's $46,000 Aussie dollarydoos) a month in child support. In addition to this, the actor will pay $US110,000 ($168,000) to help Alfallah move, as well as $US15,000 ($23,000) yearly into an account set up for Roman.
The child support amount was calculated based on Pacino's base annual income, which was reported to be $US2.5 million ($3.8 million).
Alfallah was awarded primary physical custody of Roman while Pacino will get visitation rights.
This is all fine and dandy until we reach the part of this story that casts all this into a rather odd shadow: Pacino and Alfallah are still in a relationship but they live in separate residences.
This is not a custody agreement reached between two warring exes. In September, the actor confirmed he was still dating Alfallah despite this arrangement to pay her monthly child support and moving fees.
"Al and Noor have successfully worked together and have mutually reached agreements regarding their child, Roman," Pacino's spokesperson told Page Six.
"They are still together."
Well! Uh, okay then!
But then... like...
What.