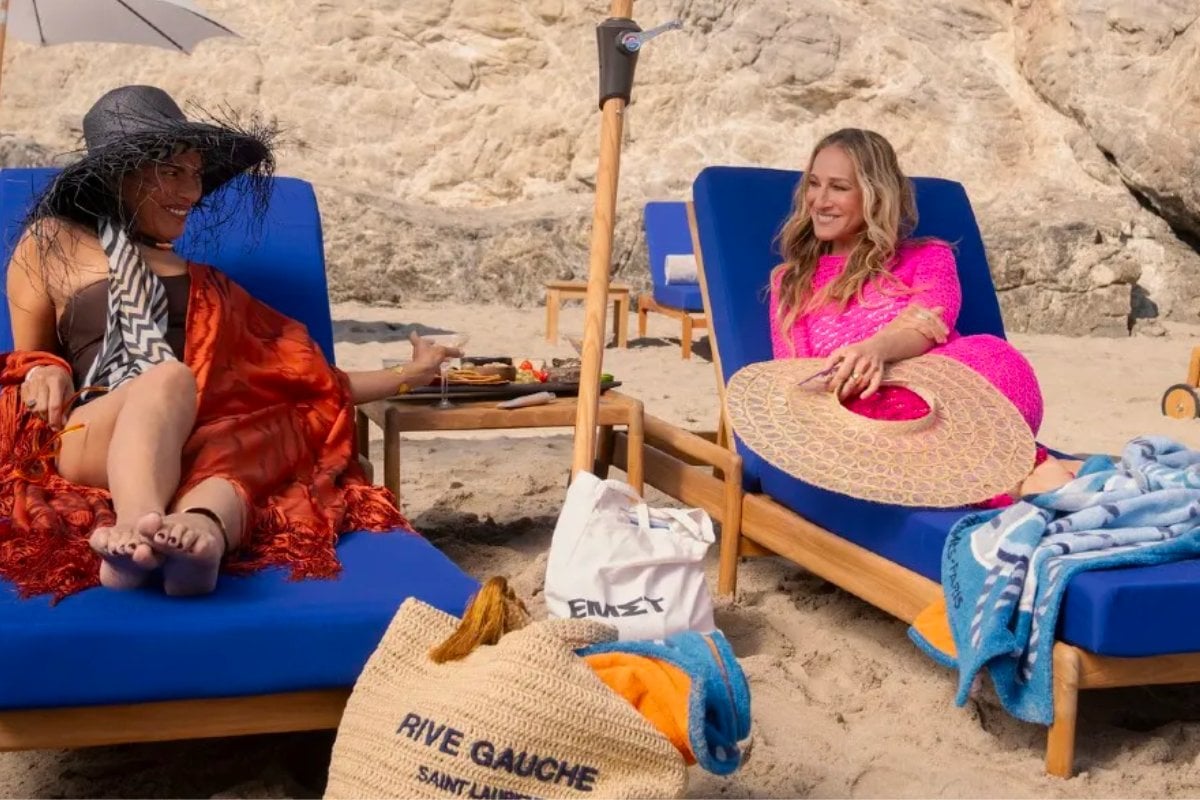 Carrie Bradshaw is on a beach in Greece, drinking cocktails.
That's where we've left the most discussed and dissected female fictional character of three decades, at the end of And Just Like That's second season.
No-one's very happy about it.
Apparently, when her everything-old-is-new again partner Aidan Shaw said he could not leave his kids four states over with their mother so he could move into Carrie's stunning new Manhattan home, she should have:
- Said she would move there with him.
Or
- Dumped his arse on the spot.
She did neither. Fictional Carrie agreed that for the next five years, he would stay living in Virginia, and they'd see what happened. Still in love, no hard feelings, let's have some great "remember me" sex.
Today the Internet is cranky. Why is she waiting for a man? Between Carrie's Aidan deal and Seema's movie-director wide-boy Ravi heading off to film some pyramids for five months, apparently the show has left us with an unsatisfying, retro fit of femininity - a woman putting her life on hold to bend to a man's timeline.

Watch: And Just Like That Season 2 official trailer. Post continues below.