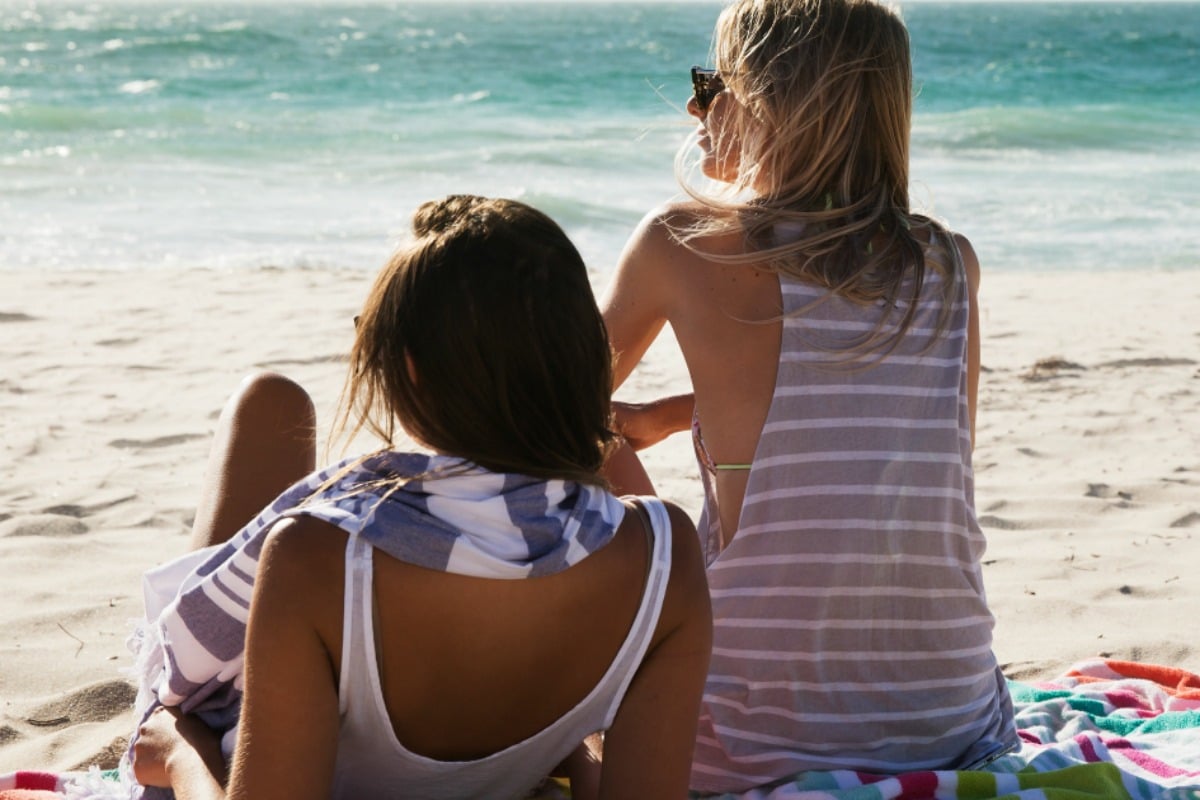 Save your advice for yourself. Please.
I met with one of my wisest friends recently, to talk about life and love and periods of transition.
It's no secret that I've been going through some tough times lately, and even though I don't, in general, appreciate being given advice (no matter how much it's born of good intentions), I do like talking things over with a select few people – people who really know how to listen.
The problem with seeking out advice is, most people don't bother listening to you because they're too busy thinking about what they would do in your situation, without even really understanding what you're going through. And how could they understand? They're not in your shoes. No one knows your life and relationships like you do; no one else is living your life. All they can do is see it through the filter of their own experiences, fears, desires, privilege, and prejudice. As Cicero said, "nobody can give you wiser advice than yourself."
What other people can sometimes offer is an outside perspective, or a piece of wisdom that helps you figure things out for yourself. In the case of my friend, she told me something that sort of blew my mind – and that I've been thinking about ever since.
There's no right thing to do
As I told my friend, I've been trying to decide what to do about a couple of different situations in my life.
"I keep praying for the answer, hoping to figure out what the right decision is," I told her. And then she shared something with me that one of her mentors told her long ago: "There is no right decision."
We look outside ourselves, she explained, as if there's a 'right' or 'wrong' decision sitting out there somewhere, waiting for us to discover it. But really, any decision can be the right one – or the wrong one. It's up to us to make it right. There's no one right path out there, dictated by the universe. We're in control.
So when well-meaning friends try to tell me the right thing to do, not only do they not know what they're talking about, they don't have to be the ones to live with that decision. They don't have to do the work to make it the right decision – and anything that's worthwhile is going to take work.
The other thing my friend pointed out is that if I made a decision and it didn't seem to be working out, I can always make a different one. Why do we get so stuck in thinking that we have to know the right thing to do, as if it were going to be written in stone? Very few decisions are permanent.
Relationships can be broken off, and they can be rekindled. You can move away from your hometown, and then move back again. You can go back to school, or change jobs, or tell someone you made a mistake. The worst thing you can do is remain frozen, so afraid to make a decision that you let opportunities pass you by.
The problem with good intentions
If you're an incurable advice-giver, consider this: when you tell people what to do, you're also telling them that you don't think they're capable of making good decisions for themselves.