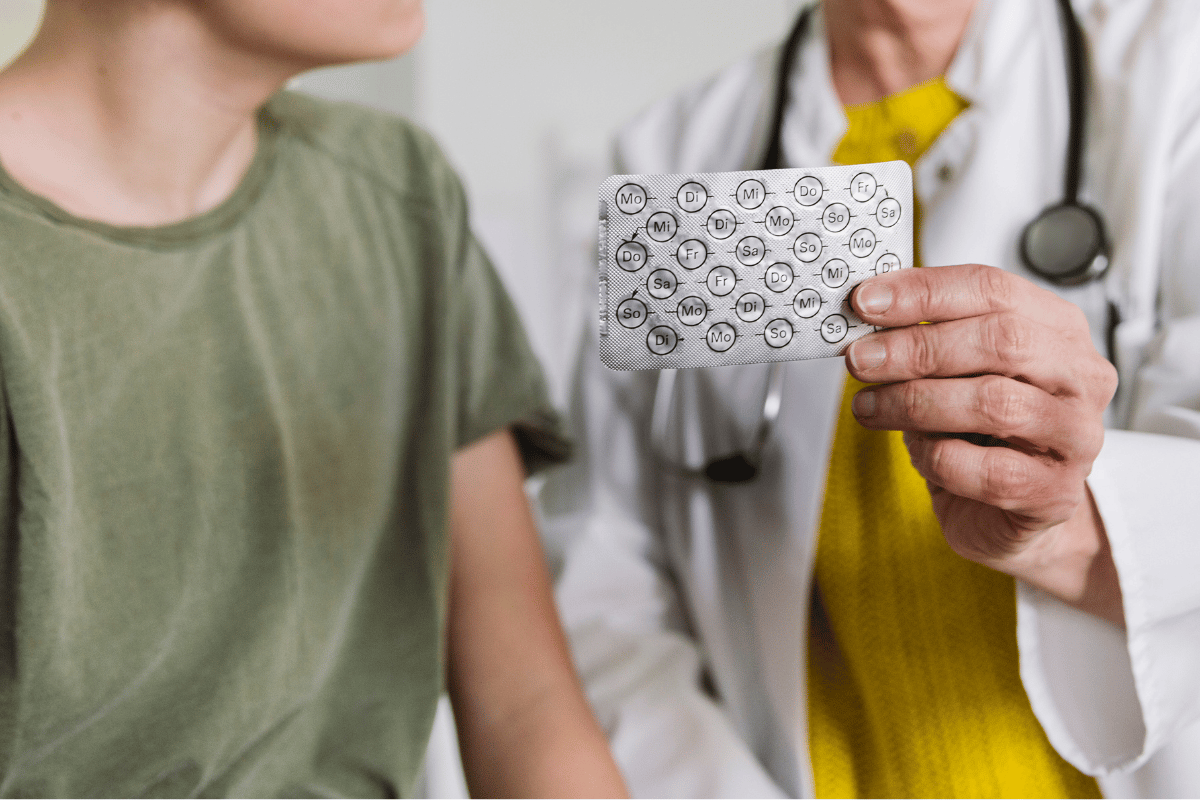 If you're a parent of a child or teenager who has been diagnosed with ADHD, please take a seat. Because chances are you've heard this question being thrown around before: 'Should your child be on medication?'
And look, the decision to put your child on medication for ADHD is a very personal one. But what do you do if you and your partner don't agree on it?
On a recent episode of Mamamia's Help! I Have A Teenager podcast, expert hosts psychologist Jo Lamble and GP Ginni Mansberg answered just that when they shared their thoughts during this week's 'listener dilemma'.
Kim told our experts her 13-year-old son has been diagnosed with anxiety and inattentive ADHD, and prescribed medication. She shared that he's also dealing with low self-esteem and body image issues.
She said: "My husband strongly opposes medicating kids while their brains are still developing. He doesn't believe in ADHD and thinks it's wrong to diagnose and medicate every other kid. I'm also hesitant, but if medication can improve his school experience and learning outcomes, I think we should give it a try."
"That being said, how can I support my son without relying solely on medication? My husband is open to him seeing a psychologist for talk therapy. Do you have any other suggestions?"
Listen to this week's episode of Help! I Have a Teenager. Post continues below.
"I'm gonna say something really controversial here," said Ginni.
"Paediatricians who diagnose these things do this with at least 12 years of postgraduate experience after a medical degree."