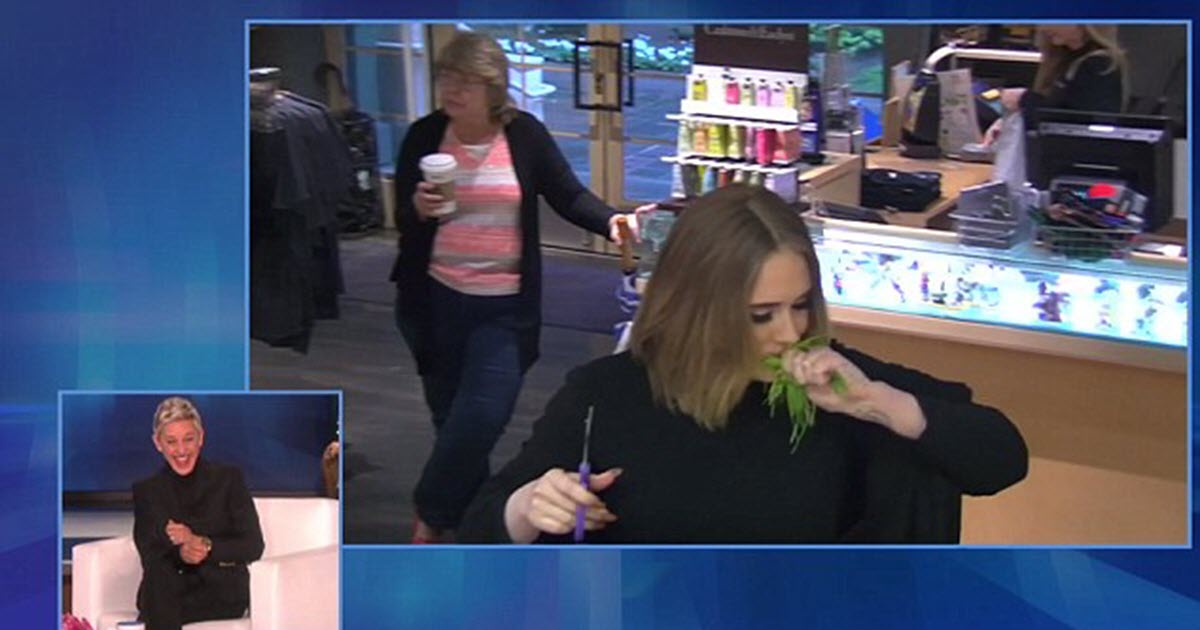 Ellen DeGeneres is responsible for some amusing stunts, and the latest has got to be one of her finest.
But she couldn't have done it without extremely good sport and alright singer Adele.
DeGeneres had Adele enter a Jamba Juice store (think Boost Juice) and behave like she was downright unhinged.
Watch Adele being a juice diva… Post continues after video.
The staff suspected they were dealing with someone unbalanced when she requested a "large but in a small cup".
Things degenerated from there until Adele was snipping off wheat grass with a pair of scissors she found in her oversized handbag and asking, "Do I pay? I'm a celebrity."
She did not smirk or laugh ONCE. She deserves an Oscar to add to her Grammys, VMAs and Brits.
Watch the full catastophe below…