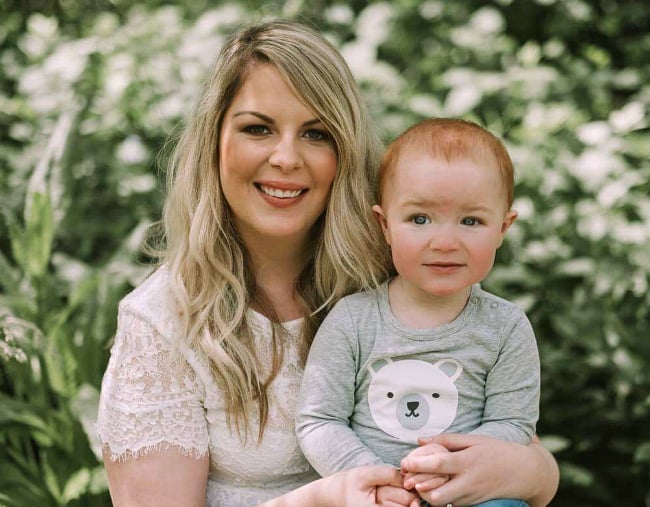 Lara Huddleston almost didn't give her husband Adam a chance. They met online – she, carrying the weight of an awful previous relationship, he, divorce proceedings and two young children.
But when the 33-year-old from Adelaide walked into the Belgian Beer Cafe for their first date and saw him, she knew straight away that he was it.
"As soon as I saw him, I thought he was the most gorgeous man I'd ever seen. We had such strong chemistry, and the way he made me feel, for me, it was love at first sight," she told Mamamia.
"I drove home after that date and thought, I'm going to be with him or the rest of my life, I just knew it."
Next came their son Thomas, a beautiful, cheeky little boy with "gorgeous red hair". But bringing Thomas into the world wasn't such a beautiful experience. In hindsight, Lara believes in her gut that's when things started changing for her.
"I had a pretty rough pregnancy, I had Hyperemesis gravidarum and gestational diabetes, and then I ended up with preeclampsia. I was really, really sick," the former registered nurse said.
"And I had this unique shoulder pain unlike anything I'd ever felt in my life in my third trimester, I still get that shoulder pain now."
Lara went in for her scheduled cesarean in August, 2016, but her blood pressure was so high, it was at 'stroke' level. It was a code blue medical emergency, "everyone came running and they get my blood pressure so they could get Thomas out safely."
Thomas was underweight but healthy. As they warmed him up, Lara spent the following two nights in the ICU.
"100 per cent, I feel in my gut like the trauma of my pregnancy and birth activated the disease for me. It feels like that was the start for me," she said, reflecting on the story of how her life began to change.
After being so sick throughout her pregnancy, Lara felt healthy and fantastic for a few months after Thomas was born.