The other night I was flicking through the TV channels, looking desperately for something to watch that wasn't cricket, when I stumbled upon something that made me double-take.
Naked people were on my screen.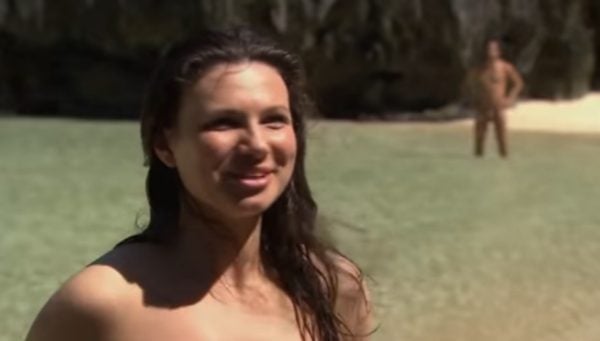 Yes, look closer in the background. Image: SBS
Not sensual naked people in a TV or movie love scene. Not the glimpse-of-something-that-looks-like-something naked of a medical programme. And not even the carefully-pixelated nakedness of even the most raucous reality TV.
We're talking completely, totally, unabashedly starkers strangers on my screen with EVERYTHING on full display.
(Yes, really EVERYTHING.)
It was 8:30pm on a Tuesday. I had just finished eating dinner. Needless to say I was NOT prepared for it. (Post continues after gallery.)
Our favourite on screen couples.