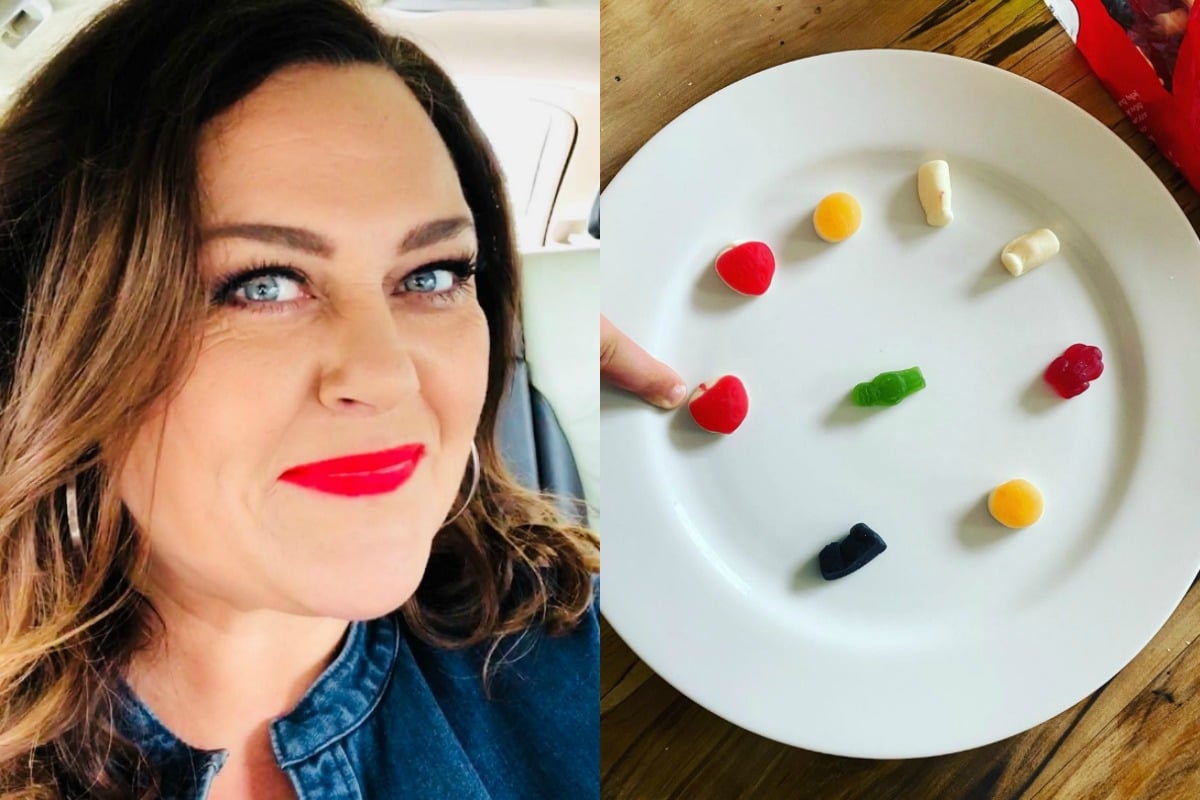 Keeping kids entertained is never an easy task. Especially when they're stuck inside all day and can't even blow off steam at the local playground under the current COVID-19 restrictions.
So if you're one of the many parents currently struggling to keep your kids entertained at home… you're not alone. Even celebrities have had to get creative to stop their kids (and themselves) from going stir-crazy during isolation.
Whether it be craft, baking or even digging up dirty (we'll explain), celebrities have come up with some pretty interesting activities to pass the time.
So if you're sick of hearing the dreaded "I'm bored" cry, here's some inspiration from your favourite celebrities on what they've been up to with their kids while in isolation.
Chrissie Swan
On Sunday, Chrissie Sawn shared the simple yet genius game she's been playing with her kids while at home.
"This was a really fun game we just played together that killed at least half an hour. It's like the Poison Smartie game from my childhood but we didn't have any Smarties," she wrote on Instagram alongside a photo of a plate of lollies.
The rules are simple.
"We put a few lollies on a plate then I secretly chose a *poison* one. Each kid takes it in turn to choose a lolly. If they choose one that's not the poison one I yell 'EAT IT!' – and they put it in their stash. If they choose the poison one it's game over."