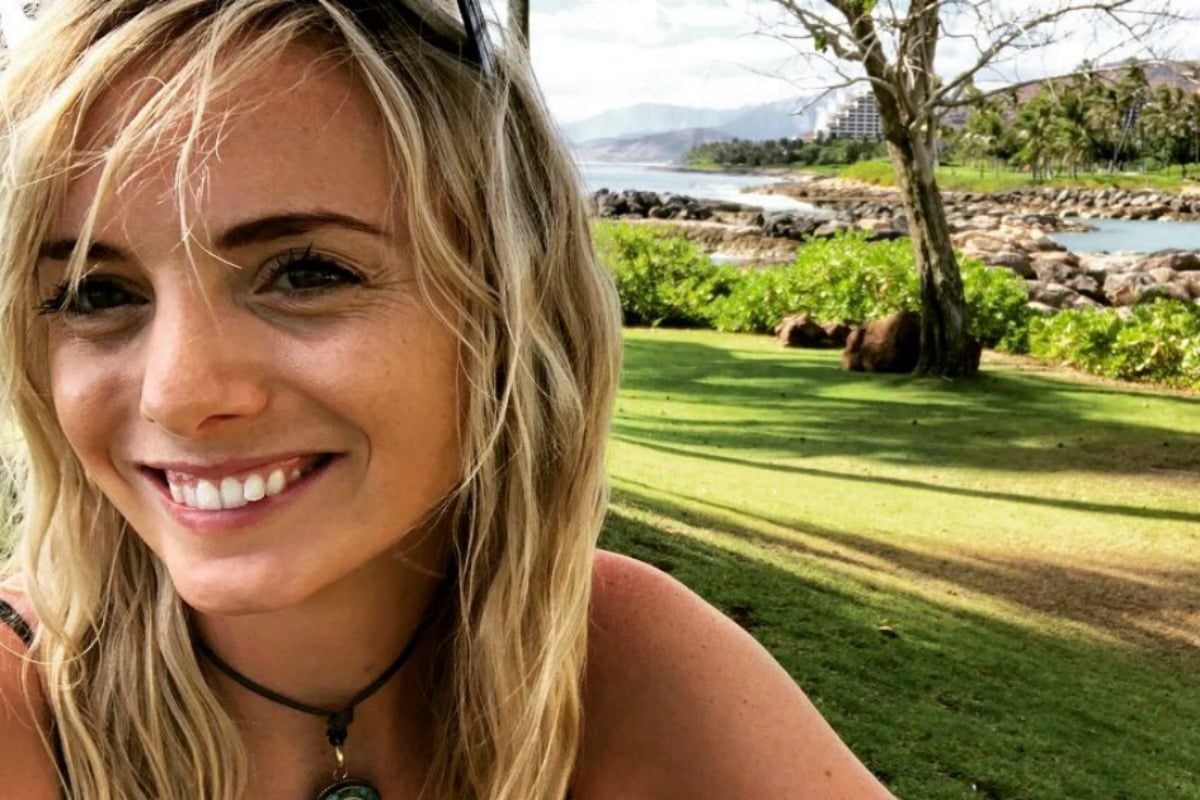 Ever since I was in primary school, I can remember going through periods where everything went dark.
A world that was once in colour switches, slowly, to black and white and I feel like I'm watching myself from above, unable to connect with the person I no longer recognise as myself.
During these times, I can feel like I'm stuck in what Sylvia Plath referred to as 'the bell jar'. It's as though I'm an insect trapped, able to see the outside world, but incapable of interacting with it. 
Over the years, I've learned a few strategies to deal with these periods. I know I'm not alone, and that it runs in my family. But sometimes – still – I get stuck. Bad feelings manifest bad habits, and before long, I'm in the middle of a debilitating cycle that feels like it won't ever end.
Someone told me once that the 'trick' – if there is one – is to do the thing you least feel like doing. If you desperately want to lay on your lounge and cry yourself to sleep, have dinner with a friend. If you don't want to emerge from the covers on a Sunday morning, force yourself to meet your mum for brunch. Things, so the theory goes, will begin to change. 
Recently, I came across Mentally Healthy WA's Active August campaign. 
Here's what it looks like. On every single day in August, there's a new activity that to motivate you to focus on your mental health, wellbeing and sense of connectedness with the world around you.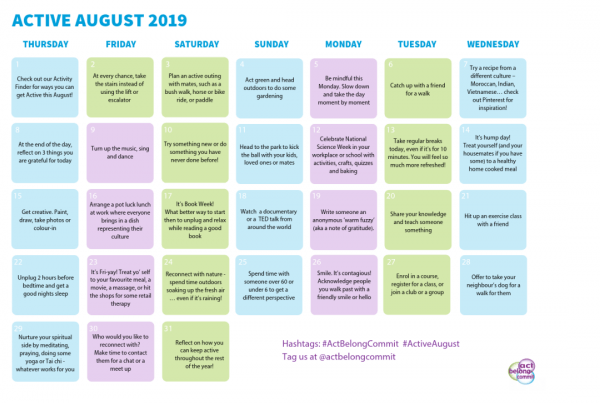 From exercise to joining a group and trying a new activity in your local area, to reconnecting with someone you've been thinking about, the tasks are specific and simple (you can take a closer look at all of Active August's calendar ideas right here). 
So, given how I was feeling, I decided to trial a few ideas.
Monday: "At the end of the day reflect on three things you are grateful for."
As someone with a predisposition towards pessimism, gratitude has never come easily to me. The idea of a gratitude journal would've, not long ago, inspired an eye roll. However, given I was cranky, lonely, and horrendously negative, I thought that perhaps it was worth a try.
On Monday night when I crawled into bed, I took out a notebook and wrote down three things I was grateful for. I was surprised by how easy it was, and for a moment, I didn't feel so overwhelmed or fixated on the tiny annoyances of my day. There was a bigger picture I realised I was missing.