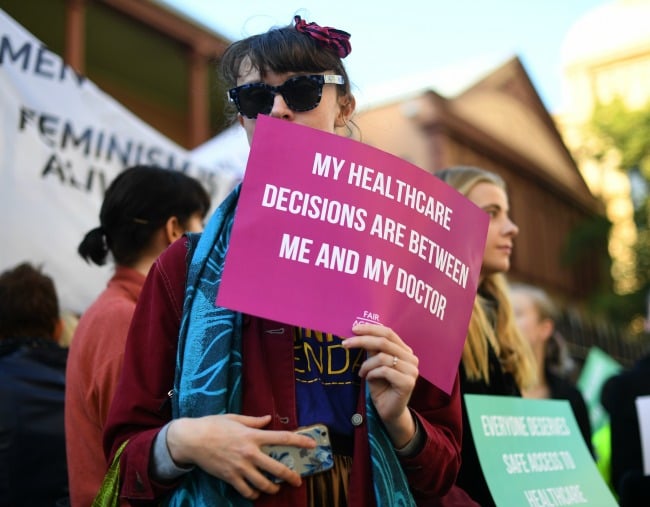 As proposed legislation to introduce 150-metre "safe access zones" around abortion clinics was debated in NSW parliament today, the people it impacts most – staff and patients – were desperately watching on.
The bill, co-sponsored by Labor MP Penny Sharpe and Nationals MP Trevor Kahn passed the upper house on Thursday afternoon after government MPs were allowed a conscience vote.
It proposes to make it illegal to obstruct, intimidate, distress or film without consent staff and patients within 150m of an abortion clinic, bringing the state in line with Victoria, Tasmania, Northern Territory and Australian Capital Territory.
Under the laws, anti-abortion protesters caught interfering with staff or patients could be fined $5500 or jailed for six months. Repeat offenders face a fine of $11,000 and a year in prison.
The debate in parliament today was one that transcended political alliances.
"This is not a matter of left versus right, it is a matter of common decency," Mr Kahn told the upper house. "It is not our place to judge these women, we do not know their stories."
The bill is now expected to head to the lower house next month, and Ally* is one of the many women pleased to see the momentum behind it.
The 27-year-old Newcastle woman told Mamamia she underwent an abortion in 2015 at a Surry Hills clinic after her IUD contraceptive failed and her pregnancy became a danger to her health.
"If I had continued the pregnancy, it would have likely ended in complications to my health, both mental and physical, and would more than likely have ended in miscarriage," she said.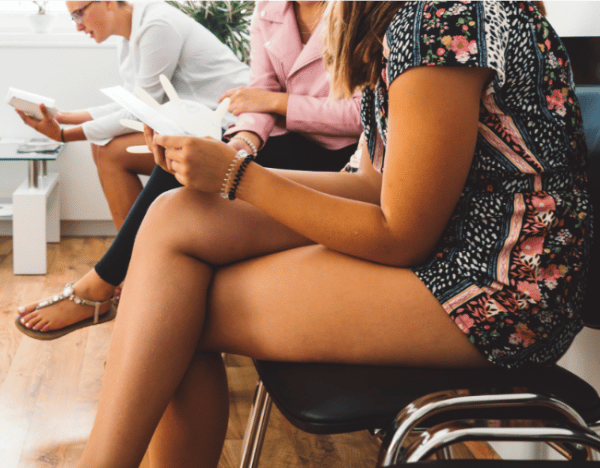 To make matters even harder, Ally was crushed when on the way to the clinic, her long-term partner received a message warning that protesters were outside the front doors.
"We were given detailed instructions on how best to avoid them, and I was sneaked in through the back. I felt like I had a dirty secret. I felt like a criminal. I felt less than human. And that feeling stayed long after the effects of pregnancy faded," she said.