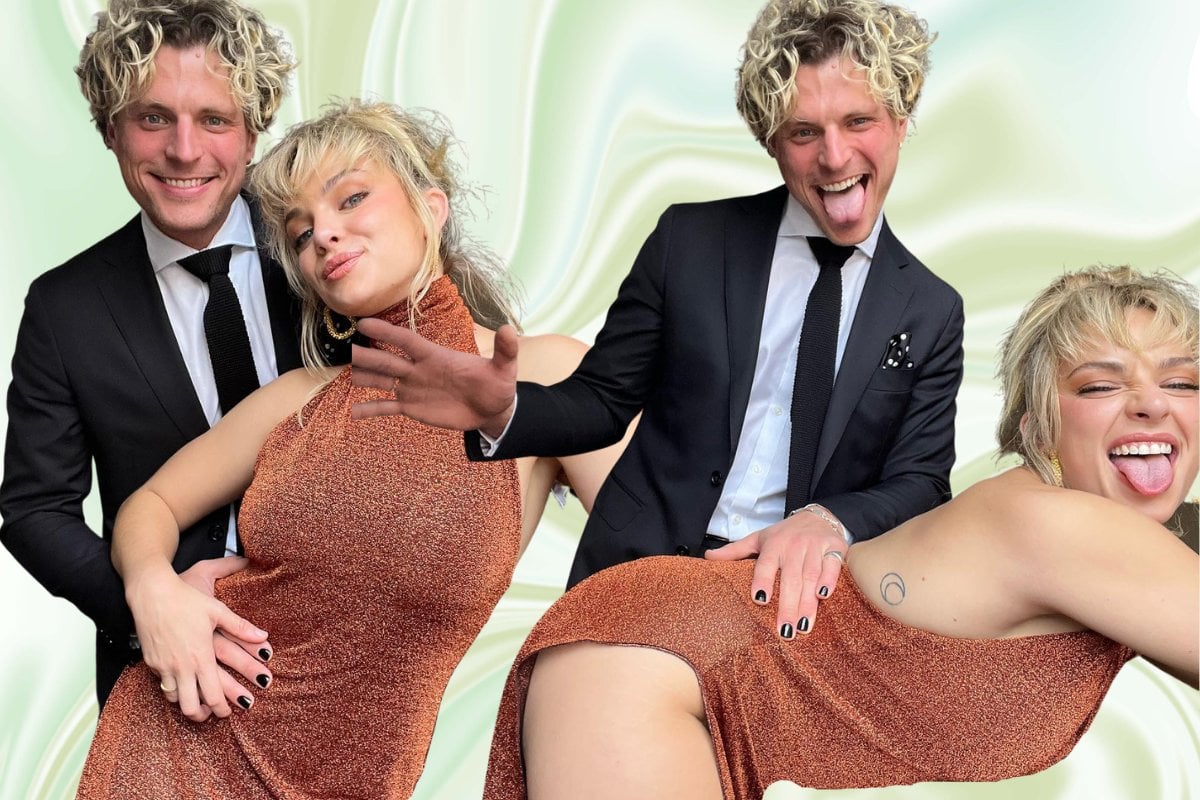 Abbie Chatfield and Konrad Bien-Stephens' love story is far from conventional. 
Before they met, they were both contestants on reality TV dating shows. Their respective experiences on The Bachelor and The Bachelorette saw them both compete against other men and women for the love of one person.
It meant they had an innate understanding of non-monogamous relationships and reality TV when they met, just weeks after Konrad exited Brooke Blurton's season of The Bachelorette.
It was perhaps unsurprising then that the relationship which eventuated between the pair was 'open' before it had even begun.
Listen to No Filter with Abbie Chatfield and Mia Freedman. Post continues below.
"We spoke about [having an open relationship] when we met before we'd even kissed," Abbie tells Mia Freedman on a bonus episode of No Filter.
"After about two weeks, we were like, 'Okay, well, if we're gonna be together we probably should be open'. And then we were like; Okay, what are you comfortable with?"
In essence, their open relationship status means that while the pair are in a relationship with each other, they can have sex with other people.
At first, Abbie was hesitant to share that news with her fans, knowing the media was likely to have a sceptical response.
But when logistically sleeping with other people was becoming tricky due to the public nature of their relationship, she announced the pair were non-monogamous on her podcast.
"There's this perception that he's manipulated me, that I'm just a silly woman and he just wants to cheat on me. I have been in open relationships before and he hasn't," she says on No Filter. 
"I've tried [to be jealous], because my friends used to say 'when you find the right person you're going to', but I don't think that's true at all. It's my kink."