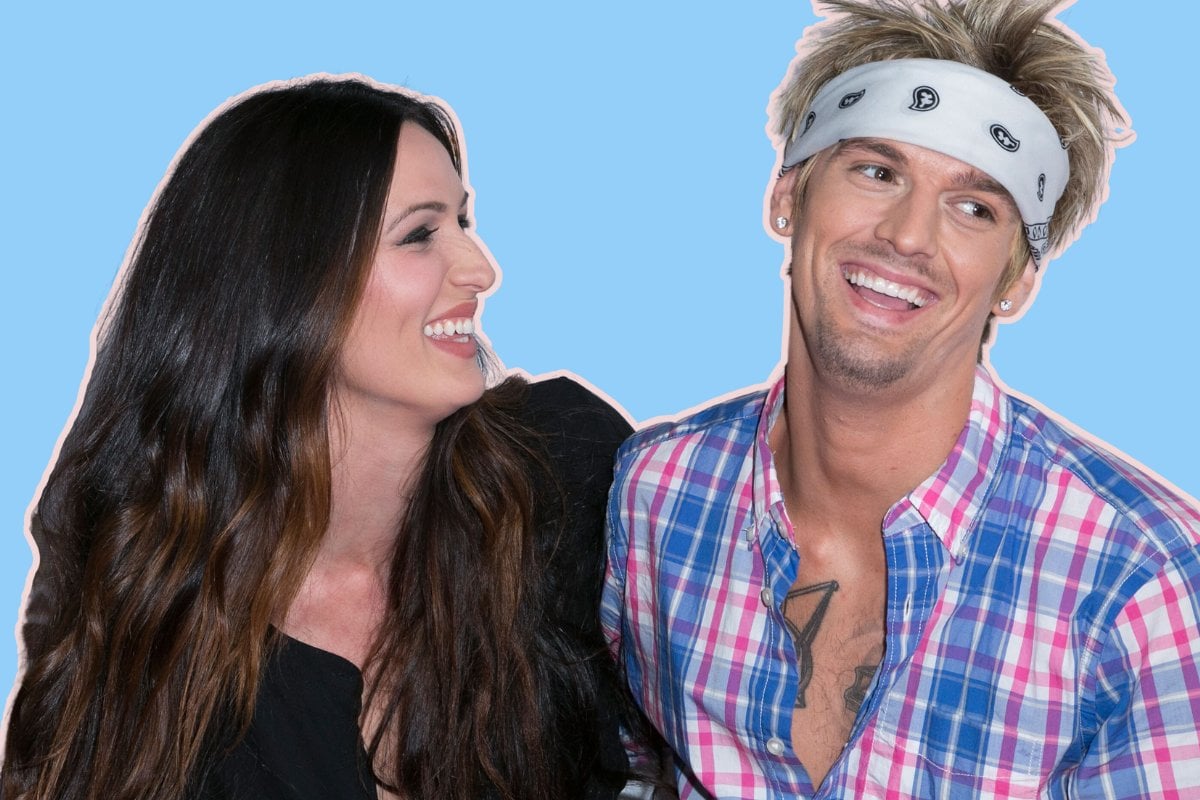 Aaron Carter's twin sister Angel has spoken out about what it was like to lose her brother at 34 years old.
Angel laid Aaron's ashes to rest after the teen pop star was found deceased in a bathtub in his Californian home on November 5, 2022. In an interview with PEOPLE, Angel opened up about the devastating experience.
"To lose a twin, it's an out-of-body experience. He's a part of me. And it was like when he died, I had this sense of, 'I've got to get him in my house. I've got to bring him home and protect him'," she said.
"For a few months after he died, it was my last way to protect him. I don't want anybody to do anything weird with him," she continued.
"I can't trust that anybody else is not going to exploit him. So at that time, that was my last act of love."
Angel's words about 'protecting' Aaron after his death come as she revealed in another PEOPLE interview that she hadn't spoken to her mother, Jane Carter, since she released graphic images of Aaron's death scene.
Jane said she released the images as she suspected the death was a homicide. In the disturbing photos released in March 2023, there appeared to be feces on the floor and a bathtub filled with green water.
"It was a true invasion of privacy and something that Aaron would've never wanted the public to see," Angel said.
In April this year, the Los Angeles County Medical Examiner-Coroner ruled Aaron's death as accidental. They attributed it to drowning after inhaling difluoroethane and taking alprazolam which goes by the brand-name Xanax.