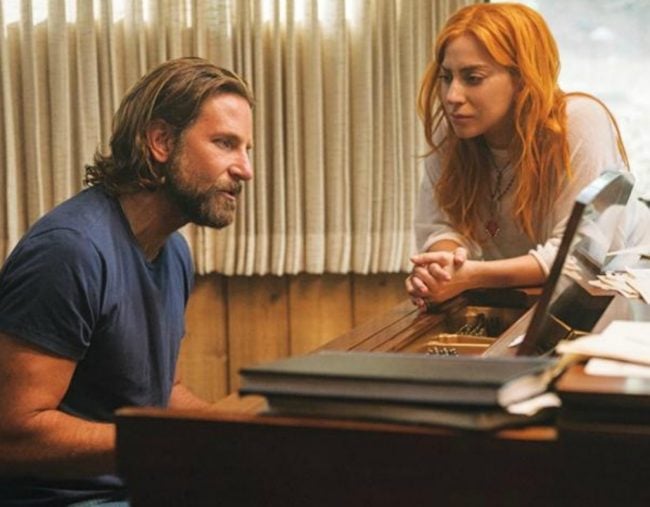 *Warning: This post contains spoilers for A Star Is Born. 
There's no denying that A Star Is Born is an absolute tearjerker.
For me, the tears started falling when Jackson Maine (Bradley Cooper) told his brother that it was him he looked up to, not his dad. And then his brother tried to hold back his tears as he reversed his car but you could tell that he was sad because he loved his little brother and just wanted the best for him.
Eugh.
Then the tears just kept coming and coming and coming.
Holly Wainwright, Rachel Corbett and Leigh Campbell debriefed on the movie after they watched it: 

The final scene when Lady Gaga's character Ally sang I'll Never Love Again for her late husband was particularly heartwrenching.
Lady Gaga's performance was incredibly powerful and now we know why.
In a new interview with Zane Lowe for Apple Music, Gaga explained that she was just about to film that scene when she received a haunting phone call from her friend, Sonja Durham.
Durham was terminally ill with stage IV cancer.
"On that day my friend Sonja—who had been battling cancer for years—her friend called me and I could hear her moaning in the background and she said she's not doing well," Gaga said. "And I thought she was dying, so I left the set."
She immediately started driving to her friend, but unfortunately she was too late.
"I just got in my car and started driving and I missed her by 10 minutes," she said.
When she arrived, Gaga laid down with her friend's widower and son. Then her late friend's husband urged her to return to set.
"He said, 'You've gotta do what Sonja would want you to do,'" Gaga recalled. "She gave me a tragic gift that day and I took it with me to set, and I sang that song for Jackson and for her on that very same day within an hour."
Gaga said that her co-star Bradley Cooper was amazingly supportive when she returned to set and together they filmed that heartbreakingly beautiful final scene.
Knowing the emotion that went into filming the scene, the lyrics are suddenly even more poignant.
"Wish I could, I could have said goodbye/I would have said what I wanted to, maybe even cried for you/If I knew it would be the last time/I would have broke my heart in two/Tryin' to save a part of you."