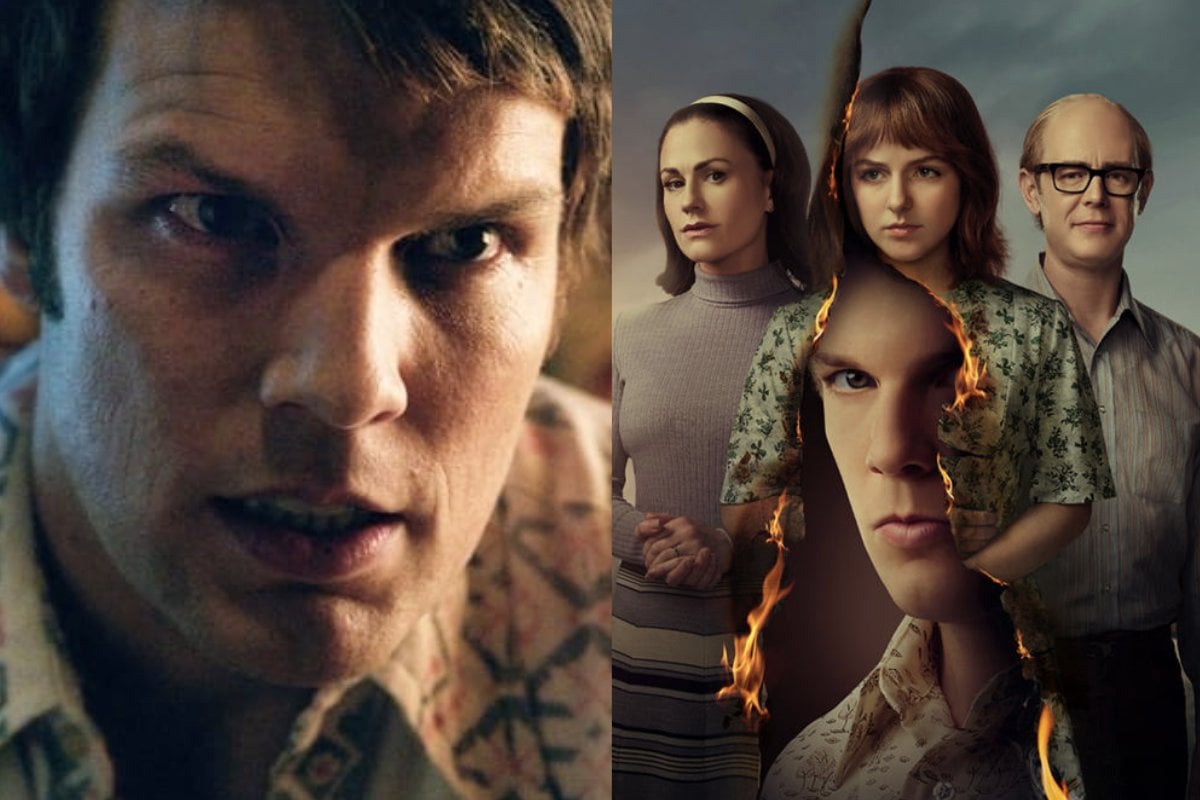 If you reckon sleep is overrated and thrive off spooking yourself senseless (it's me, I'm describing me), then there is a new series about to drop that's basically all your nightmares tied into one neat, unnerving package.
Creepy doesn't even begin to describe A Friend of the Family.
Oh, and it's based on the true story which was told in Netflix's bone-chilling documentary, Abducted in Plain Sight.
A Friend of the Family premieres on 7Plus later this month, so we've rounded up everything you need to know.
What is A Friend of the Family about?
The miniseries is a dramatisation of the disturbing story of Jan Broberg, who was kidnapped at the ages of 12 and 14 by a family friend named Robert Berchtold.
The show's creator Nick Antosca was inspired by reading Stolen Innocence: The Jan Broberg Story and watching Netflix's Abducted in Plain Sight. Jan and her mother Mary Ann both served as producers on the show.
Jan speaks at the start of the series, telling viewers "I want to tell my family's story today because so many seem to think that something like this could never happen to them, especially at the hands of someone they know and trust," Jan says in the first episode. "But it did happen. It happened to my family. It happened to me."
A Friend of the Family stars Girls actor Jake Lacy as Robert Berchtold, Mckenna Grace as Jan Broberg, along with Colin Hanks and Anna Paquin as parents Bob and Mary Ann.
Watch the trailer for A Friend of the Family. Post continues after video.