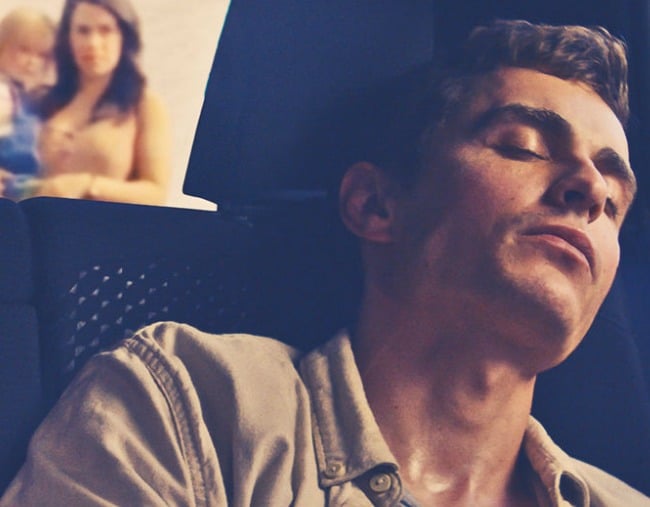 Netflix's new movie 6 Balloons is surprisingly haunting.
In just 71 minutes it depicts the quiet, unrelenting pain of loving someone who you can't help, no matter how hard you try.
Someone who is so far down their own path of addiction and self destruction that loving them can only cause you pain.
But you do it anyway, because you can't imagine walking away from them.
It tells the story of Katie (Broad City's Abbi Jacobson) a twenty-something who's planning a surprise party for her boyfriend.
Abbi Jacobson and Dave Franco star in 6 Balloons. Post continues. 

In the opening sequences of the movie it becomes immediately clear there's a heavy cloud hanging over Katie.
There's a storm that's brewing and threatening to drown her, a storm that she knows all too well.
That heavy cloud turns out to be her brother Seth (Dave Franco), a single dad who is addicted to heroin.
When Katie goes to pick up Seth and his daughter Ella for the party, she notices his unopened mail and realises he has relapsed into his heroin addiction.