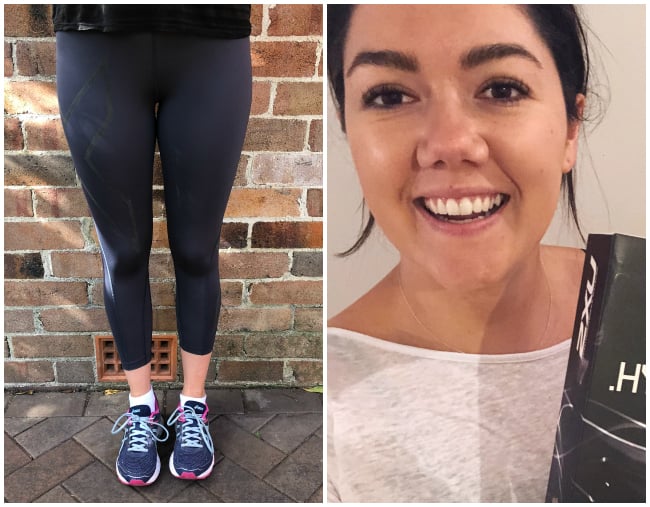 I didn't know I needed a pair of exercise tights that made me feel naked until I tried them. And this is a feeling I could get used to.
By naked I don't mean exposed and vulnerable, I mean really, really comfy.
The 2XU Hypotik Compression tights are good. So good, you forget you are wearing them at all.
To test the tights out (yes, this is part of my job, poor me), I decided to partake in two activities.
Firstly, I decided to go for a run and see how they go when it comes to the basics. I was looking for a tight that didn't slip down below the waist, and that made me feel supported.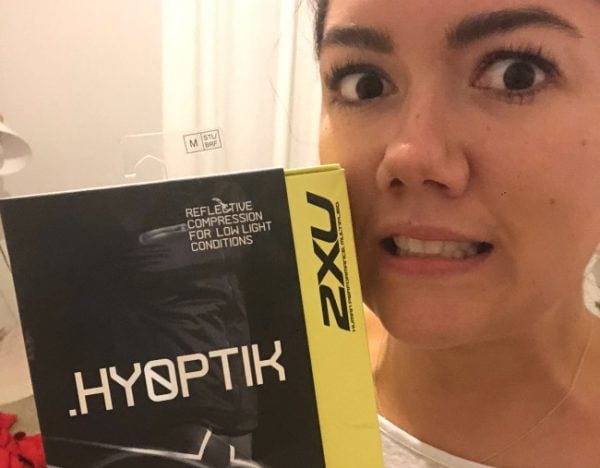 Secondly, I decided to give the tights a road test at yoga. In this scenario, I was looking to see how the compression tights stretched when moved into deeply unnatural positions.
But before I got started, I had a quick look at the tights for features. The tights have reflective panels on them, that if I was brave enough to run in the dark seem like they would be pretty great.
They also have a great (though small) pocket at the front of the tights for me to put my house key in. While I prefer pockets with zips, this pocket works well, because the tights are so tight that your house key isn't going to fall out. The tights are a great length and were true to the 7/8 length claim, but given my height, they could easily be a full-length tight on some people.