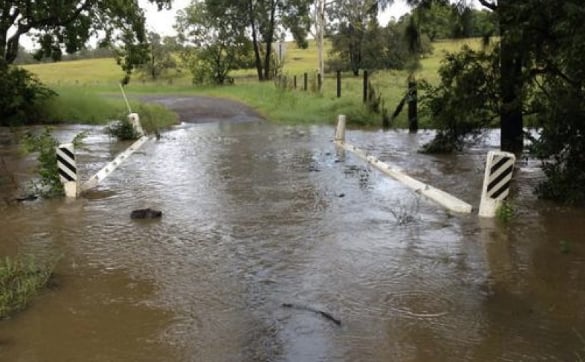 What's making news today?
1. Indonesian President says execution of Chan and Sukumaran will not be delayed. 
Indonesian President Joko Widodo says there will be no further delays in plans to execute the Bali Nine duo, despite this week's postponement of their removal to the island where they are to be killed.
President Widodo insists that any delays so far have resulted from 'technical issues', and bear no relation to pressure from Australia on the matter, reports the Sydney Morning Herald.
"This is our legal sovereignty," Mr Widodo said at a press conference at the presidential palace on Friday. "This is only about technical matters."
The President also said that he had been convinced by Foreign Minister, Julie Bishop, that the Australian Prime Minister's comments about aid to Indonesia after the 2004 tsunami was not intended as a threat.
"She has explained that it wasn't the intention. Actually we wanted to say something but since it has been explained, we cancelled it," the President said.
Foreign Minister Bishop has also made a another plea for clemency for the Bali Nine pair, telling the SMH, "I said I hoped we could seek an indefinite stay of execution."
The president's comments do not bode well for Australians Andrew Chan and Myuran Sukumaran, who were arrested in 2005 for attempting to smuggle 8.3 kilograms of heroin from Bali to Australia.
2. Reports Tony Abbott wanted to send Australian troops to go it alone against Islamic State.
The Weekend Australian is reporting that PM Tony Abbott suggested sending 3500 Australian troops to Iraq without the support of allies, so that Australia could combat Islamic State alone.
The paper reports that he raised it with his key advisers (including his chief of staff, Peta Credlin) and after hearing no objection, he raised it with senior military officials.
According to the Australian, the military officials were "stunned" by the suggestion and told the PM that it would be disastrous if Australian troops went it alone in Iraq, without the backing of NATO or the United States.
A spokesman for Mr Abbott did not confirm the story but said the government continues to monitor the situation in Iraq.
This report comes at an uncomfortable time for the Prime Minister who is seeking to reconnect with his backbench MPs after a series of unfortunate decisions that have been described as Abbott's "captain's picks".