Warning: This article contains information about sexual assault and violence against children which may be distressing for some readers.
1. 17-year-old actress details alleged sexual assault throughout a two hour flight.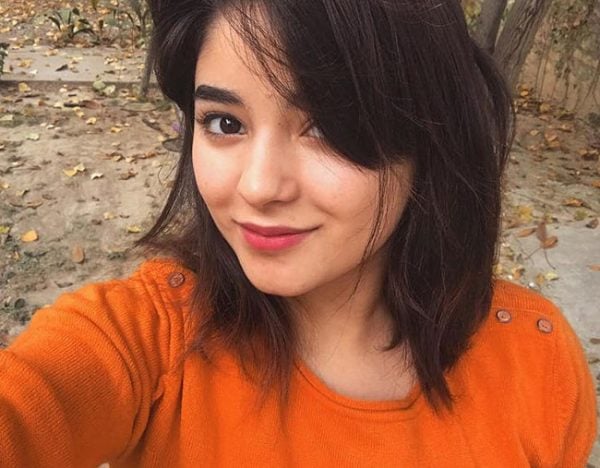 Last year, 17-year-old Zaira Wasim made her acting debut in Indian film Dangal, which has since become the highest-grossing Bollywood movie of all time.
Now, the actress is making headlines for another reason, after sharing her story of being 'molested' on a two hour flight from Delhi to Mumbai over the weekend.
According to BBC News, Zaira said a "middle-aged man" repeatedly rubbed his foot up and down her neck and back while she was attempting to sleep during the flight.
At first, she believed what she was feeling was turbulence, and then realising it was a man's foot, thought it may have been an accident. But when the movement "continued for another 5-10 minutes" the actress was sure the man was attempting to assault her.
The actress tried film the man's behaviour, but said the cabin lights were too dark for her to properly capture what was going on.
Instead, she shared an emotional video to her 444,000 followers after landing, detailing what had happened through her tears.
"This is not how people should be made to feel. This is terrible, " she said in the video.
"Is this how we're going to take care of girls?
"No one, no one will help us if we don't decide to take care of ourselves."
The airline, Air Vistara, said it was only made aware of the alleged incident when the plane was on its descent into Mumbai and crew were already seated for landing. In a statement, they have apologised to Zaira and said an official investigation into her allegations has been launched.
"We are aware of the incident... we are carrying out a detailed investigation of the incident which apparently involved a male passenger on the flight," the airline wrote on its official twitter page.
"We will support Ms. Wasim in every way required and also if she decides to report the matter to the police."
BBC reports a male Indian passenger had been arrested following the actress' allegations.
If you or someone you know is in need of help, please call the National Sexual Assault, Domestic and Family Violence Counselling Service on 1800 RESPECT.
2. Suspect in custody after attempted terror attack on New York City subway.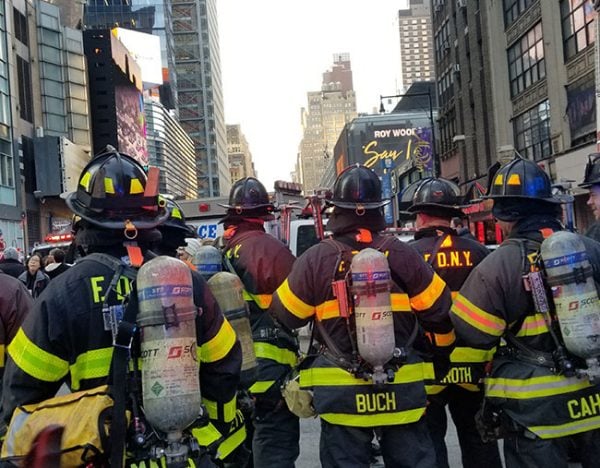 An explosion that rocked the Port Authority Bus Terminal, one of New York's busiest commuter hubs, during the morning rush hour was "an attempted terrorist attack", the city's mayor says.
It's believed the 27-year-old suspect, who was arrested at the scene, had a pipe bomb strapped to his body which exploded in a passageway underground, AAP reports.
The fire department tweeted there were four injuries, all non-life threatening. One of the injured was a Port Authority police officer.
The fire commissioner said the would-be attacker suffered burns and lacerations in the explosion. Three other people nearby to the explosion suffered minor injuries.
Police were not yet identifying the device used. Local television channel WABC cited police sources as saying a possible pipe bomb detonated in a passageway below ground and WPIX cited sources as saying a man with a "possible second device" has been detained in the subway tunnel.
Mayor Bill de Blasio later said there were no known other incidents and the suspect is believed to have acted alone.
The bus terminal was temporarily closed, the Port Authority of New York and New Jersey said in a Twitter statement.
A large swathe of midtown Manhattan was closed to traffic, between 45th Street to 40th Street and 7th Avenue to 9th Avenue, police said. Subway trains were bypassing the Times Square station, the city's busiest and a tourist hotspot.
"There was a stampede up the stairs to get out," said Diego Fernandez, one of the commuters at Port Authority. "Everybody was scared and running and shouting."
President Donald Trump has been briefed on the incident. New York governor Andrew Cuomo was on the scene.
WABC reported the suspect was from Bangladesh, and that he has been in the US for seven years and has an address in New York's Brooklyn.
First reports of the incident began soon after 7am local time, at the start of the city's rush hour. New York in December sees a surge of visitors who come to see elaborate holiday store displays, the Rockefeller Center Christmas tree and Broadway shows.
3. Aussie star power dominates the Golden Globes nominations.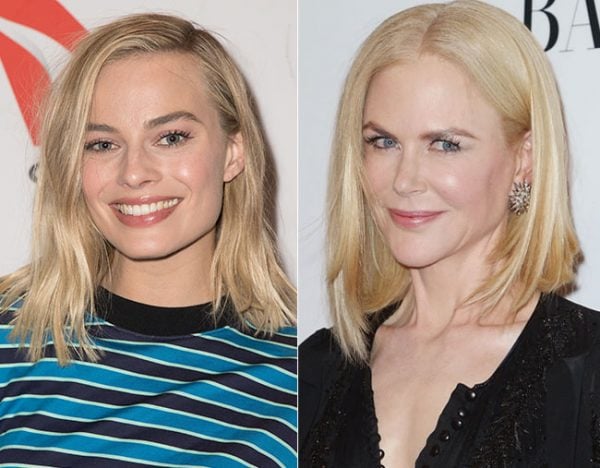 Australian star power will light up the Golden Globes with Margot Robbie, Hugh Jackman, Nicole Kidman, Geoffrey Rush and Katherine Langford among a long list of Australians nominated for awards.
Robbie and Jackman boosted their campaigns for Oscar nominations with Monday's Globe nods, which serve as a key guide to the Oscars.
Robbie was nominated in the best performance by an actress in a musical or comedy category for playing controversial US Olympic figure skater Tonya Harding in I, Tonya.
The Queenslander is up against some of the greats of cinema with Judi Dench (Victoria & Abdul), Helen Mirren (The Leisure Seeker), Emma Stone (Battle of the Sexes) and Saorise Ronan (Lady Bird) also nominated.
Robbie, as a producer of I, Tonya, could get a double win with the biopic nominated for a Globe for best motion picture comedy/musical against Jackman's The Greatest Showman, The Disaster Artist, Get Out and Lady Bird.
I, Tonya's Australian director Gillespie missed out in the directing category, with Steven Spielberg (The Post), Guillermo del Toro (The Shape of Water), Christopher Nolan (Dunkirk), Ridley Scott (All the Money in the World) and Martin McDonagh (Three Billboards) nominated.
Jackman received his best actor in a comedy/musical nomination for playing PT Barnum in The Greatest Showman.
Kidman had two potential Oscar movies this year, The Beguiled and Killing of a Sacred Deer, but was snubbed by Globe voters for both.
Kidman, however, should walk away from the Beverly Hilton on January 7 with two Golden Globes for her TV performance in Big Little Lies.
Kidman was nominated for best actress in a limited TV series for her role as an abused mother and as a producer on the series, with Australia's Bruna Papandrea, is favourite to win the Globe for best mini-series.
Big Little Lies will compete against another Kidman project, Jane Campion's Australian-shot Top of the Lake: China Girl, in the mini-series category.
Australian Oscar winner Geoffrey Rush was nominated for a Globe for best actor in a limited TV series for playing Albert Einstein in Genius.
Perth 21-year-old Katherine Langford's star continues to rise with her nomination for best performance by an actress in a TV series for the Netflix series 13 Reasons Why.
4. An Aussie hospital has revealed the top baby names of 2017... and they're surprisingly traditional.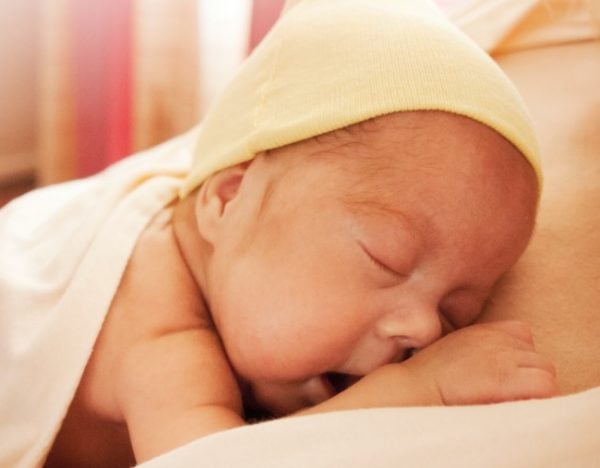 One of Queensland's top private hospitals has released a list of top baby names, with surprisingly traditional choices topping the list.
Greenslopes Private Hospital delivers an average of 1200 babies a year and tallied up the names of all the babies born in their wards in 2017, reports The Courier Mail.
For girls, Olivia took the lead, followed closely by Zara, Zoe, Addison and Ava.
For boys, the winner was less obvious, with Harrison, Henry, Oliver and William all tying for first place.
Liam, Charlie and Jacob were all close to the top of the list.
Greenslopes maternity services manager Raechel Frost told The Courier Mail parents seemed to be getting their baby name inspiration from pop culture and celebrities.
"People get their influences from everywhere, and Star Wars is a huge phenomenon so it could well be an influencer," she said, referencing the fact Harrison (after actor Harrison Ford) had topped the list.
Raechel also said there was an increase this year in parents choosing not to learn the sex of their baby until the birth.
"We're seeing an increasing trend now of people who are unsure what they're going to have," she said.
"It's one of the last surprises we can have really."
5. Women who have accused Donald Trump of sexual harassment call for Congress to investigate his actions.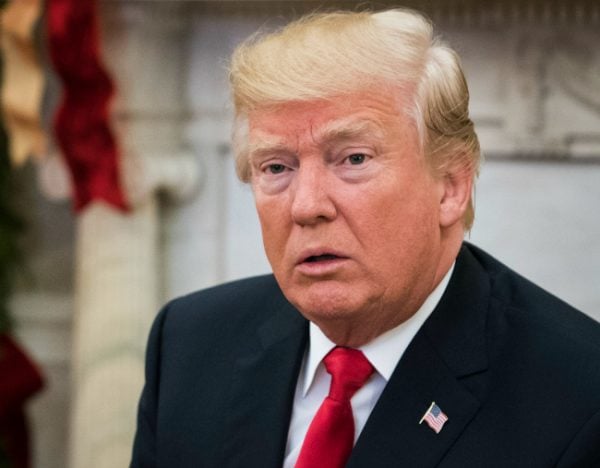 At a press conference on Monday, US time, three women - Rachel Crooks, Samantha Holvey and Jessica Leeds - detailed the alleged inappropriate sexual behaviour they had experienced at the hands of the now US President.
The women are now calling for Congress to "put aside party affiliations and investigate Trump's history of sexual misconduct", CNN reports.
"In an objective setting, without question, a person with this record would have entered the graveyard of political aspirations, never to return," Rachel Crooks, who says Trump kissed her on the mouth without her consent in 2005, said.
"Yet here we are with that man as President."
The renewed interest in the claims against Trump comes after Democratic Senator for Minnesota Al Franken resigned on Thursday after eight women publicly accused him of sexual assault.
In his final speech to the Senate, Franken professed his innocence and said that it was "ironic" he was leaving while "a man who has bragged on tape about his history of sexual assault sits in the Oval Office".
Jessica Leeds - who alleges Trump grabbed her chest and attempted to put his hand up her skirt while the pair were seated next to each other on a flight - said in a year where men like Harvey Weinstein, Kevin Spacey and Matt Lauer were finally being held accountable for their actions, the President seemed to be exempt.
"We are not holding our President accountable for what he is and who he is," she told the press conference.
At least 13 women have accused Trump of inappropriate behaviour, ranging from sexual harassment and misconduct to sexual assaults like unwanted kissing and groping. All the alleged incidents took place before the 71-year-old assumed the presidency.
Trump has denied all the accusations against him, labelling the women "liars".
The press conference comes a day after US Ambassador to the United Nations Nikki Haley said any woman who accused a man of inappropriate sexual behaviour had the right to be heard, including those who made accusations against the President.
"I think any woman who has felt violated or felt mistreated in any way, they have every right to speak up," she said.
6. Court rules Gold Coast mum struck the fatal blow that killed her four-year-old son, Tyrell Cobb.
A Gold Coast mother who fatally wounded her four-year-old son Tyrell Cobb then went in search of cannabis instead of help deserves a "very substantial term of imprisonment", a judge has found.
The Brisbane Supreme Court had heard during Heidi Strbak's hearing that she was "a good mother when she was stoned" but was prone to aggression towards Tyrell when she was deprived of cannabis.
Tyrell died on May 24, 2009, after two separate blows to his abdomen that caused internal bleeding and the leaking of his stomach contents, known as peritonitis.
Strbak pleaded guilty to manslaughter in November but denied inflicting the fatal blunt force trauma.
Defence barrister Greg McGuire argued the circumstantial case against Strbak's then-partner Matthew Scown was stronger than against Strbak, AAP reports.
But Justice Peter Applegarth on Monday found Strbak was the perpetrator of Tyrell's abuse and did not seek medical help to avoid a child protection investigation into his "constellation of injuries".
"Strbak was callously indifferent to her son's condition," Justice Applegarth found.
"She left the child with Scown and went in search of cannabis, rather than take him to hospital or otherwise seek urgent medical care which would have saved him.
"She deserves to be sentenced to a very substantial term of imprisonment."
Strbak, 34, could be seen rocking back and forth in the dock and shaking her head as Justice Applegarth handed down his findings.
She will be sentenced on December 18.
The boy was seen at preschool on the Friday with no observable injuries other than a bandaged hand, which he caught in a toy box about a week earlier.
By Sunday night, he was dead and his tiny body covered head to legs with 53 bruises and 17 abrasions.
One of the marks included a "smiley face" scar on his leg caused by a heated cigarette lighter at least four to six weeks earlier.
The court heard the first fatal blow to Tyrell's abdomen would have been inflicted at least a day prior, and the second within several hours of his death.