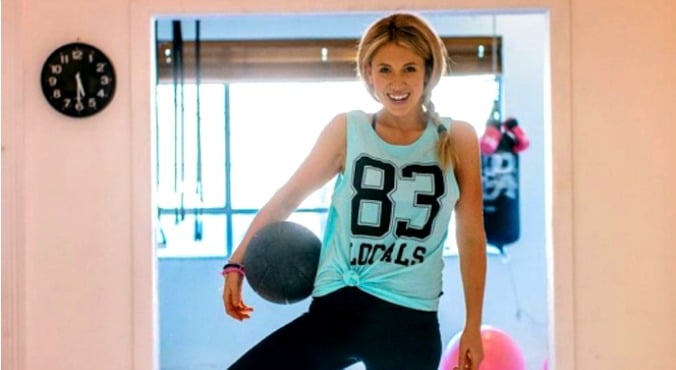 Steph Prem, winter Olympian and founder of Premium Performance, shares her best exercises to get the most bang for your buck when things get busy.
There are no excuses not to fit in a little exercise this holiday season. All you need is 10 minutes and a little bit of space – a hotel room, the park or even down the beach.
These simple, functional body weight movements go a long way. Remember, a little bit of exercise over the break is better than none at all. Pop in some headphones and use the opportunity to focus on your breathing and escape the craziness of the silly season and focus on you and your body.
1. Plié squats.
Take your legs out wide with toes pointing away from your body. Hold your hands out in front of you and interlock your fingers. Bend the legs to squat down until your thighs are parallel with the floor. Pulse up and down engaging your glutes and core. Complete 25 reps.
 The class that's half workout, half costume party and all fun
2. Arm circles.

Hold your arms out so your body forms a T-shape with slightly bent elbows and pretend you are squeezing tennis balls in your hands. Move your arms in circles, from your elbows rather than shoulders, to avoid placing strain on your neck. Alternate directions. Complete 25 circles each direction.
Michelle Bridges' 6 tips for surviving the festive season.
3. High knees.
Yep, just like in bootcamp. Lift those legs, ladies! Don't be too heavy through your feet and spring off your toes as you bring your knees up to your hands (not your hands to your knees!) Complete 30 reps.