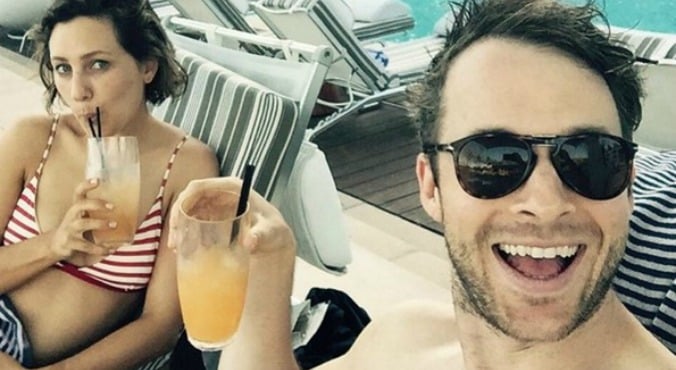 Image: Instagram/@zotheysay.
There's no denying Zoe Foster Blake and Hamish Blake have strong Instagram game — especially when they're on holiday. Any time the duo travels overseas or spends time in a tropical Aussie location, you can guarantee a flow of gorgeous snaps with witty captions.
Their recent trip to the Whitsundays did not disappoint, but this time the Go-To Skincare founder and comedian took a leaf out of Essena O'Neill's book and lifted the curtain on their idyllic 'here we are frolicking on the beach!' shots.
Yesterday, Zoe posted the following photo, which she captioned, "How we want you to think we looked on Whitehaven beach."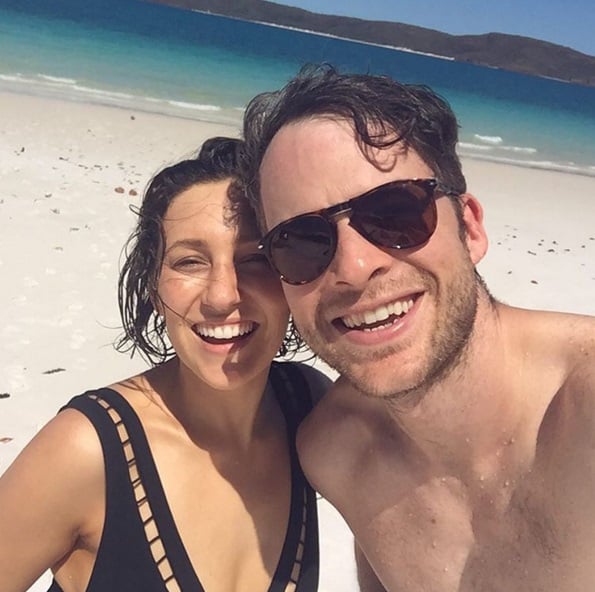 It's got all the hallmarks of a typical happy couple holiday snap — golden sun-bathed skin, salty wind-swept hair, big smiles, and in Zoe's case, a fabulous Zimmermann swimsuit (that we're adding to our Christmas wish lists right now).
However, the reality was... well, a lot more sun-safe, actually. The 35-year-old followed up with a second photo, captioned, "... And how we actually looked for most of it."