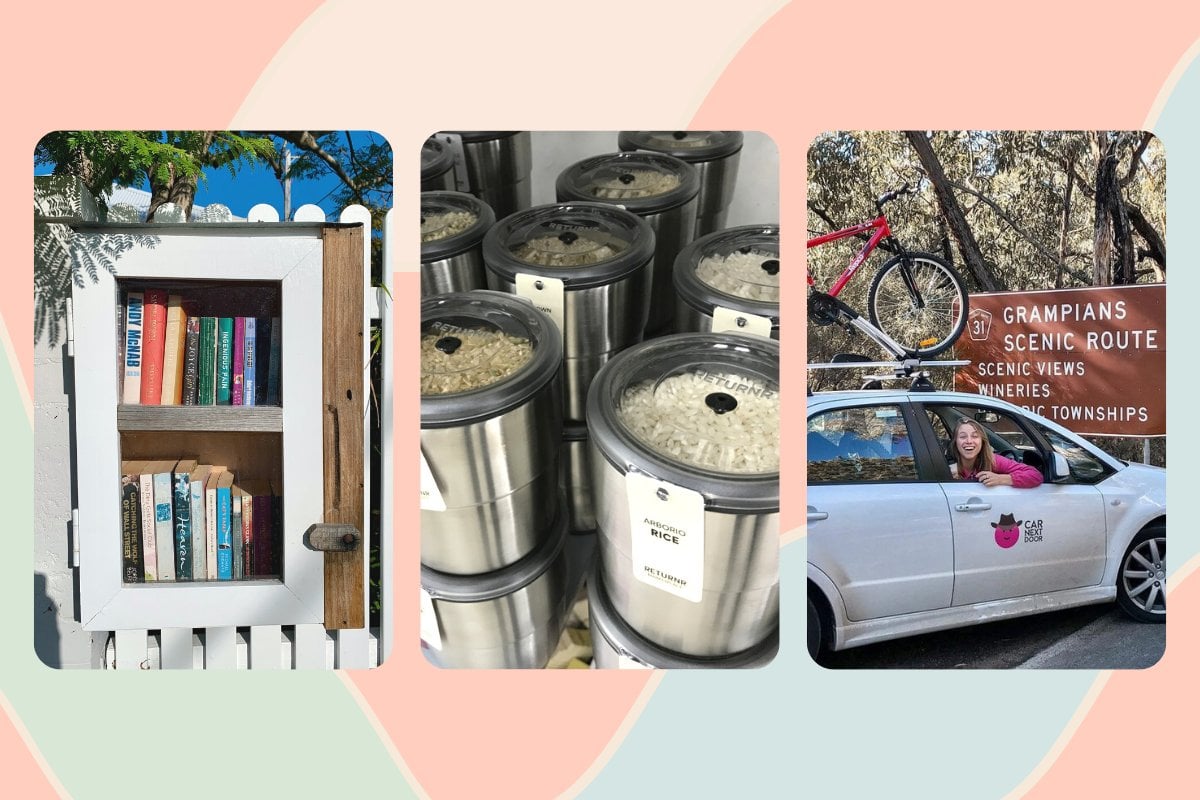 By the end of the decade, 'single-use' will be forever considered a dirty word. 
But as it stands, only 12 percent of plastics used in the nation in the past year have been recycled. This seriously highlights our need to cut down on plastic waste.
While we still have a long way to go, more and more Victorians are taking part in the sharing economy and are signing up to circular services to minimise their environmental footprint.
Sustainability Victoria is teaming up with businesses and communities to support a circular, climate-resilient economy through investment and innovation – think groceries without packaging, repair cafes and upcycling.
We can all play our part in cutting down our consumption so if you're looking for more ways to live sustainably, here are 8 hacks to help you on your zero-waste journey. 
1. Become part of the sharing economy
Apps like Melbourne-based platform ReShare – where you can hire just about anything you can think of – are bringing fresh appeal to the 'sharing is caring' philosophy. 
Becoming part of the sharing economy can significantly reduce your carbon footprint, and not only is it better for the environment but it's better for your wallet too! 
Instead of spending hundreds of dollars on gear for an adventurous weekend away, you can rent it for the exact period of time you're needing it, from locals at a fraction of the cost. 
Anything from camping, snowboarding, surfing and other adventure equipment can be hired, as well as kitchen appliances, baby equipment, clothes and more. 
Popping up all over the place these days are a range of toy, tool and kitchen libraries, where you can pay a small yearly membership fee in return for access to borrowing many different items.
The benefits of the share economy are endless.
2. Try a Returnr Marketplace subscription
It's little wonder why this zero waste online marketplace received a business grant from the Victoria State Government through Sustainability Victoria. 
A perfect example of the circular economy business model, Returnr Marketplace has designed and developed their own reusable stainless steel containers locally in Melbourne, too. 
Not only that, Returnr blends the freshness and quality of a farmers' market with a delivery concept likened to the good old milk bottle system. 
It's so easy, you just sign up for a monthly subscription, make your first grocery order, and the team at Returnr Marketplace deliver everything in their sleek and sustainable containers.