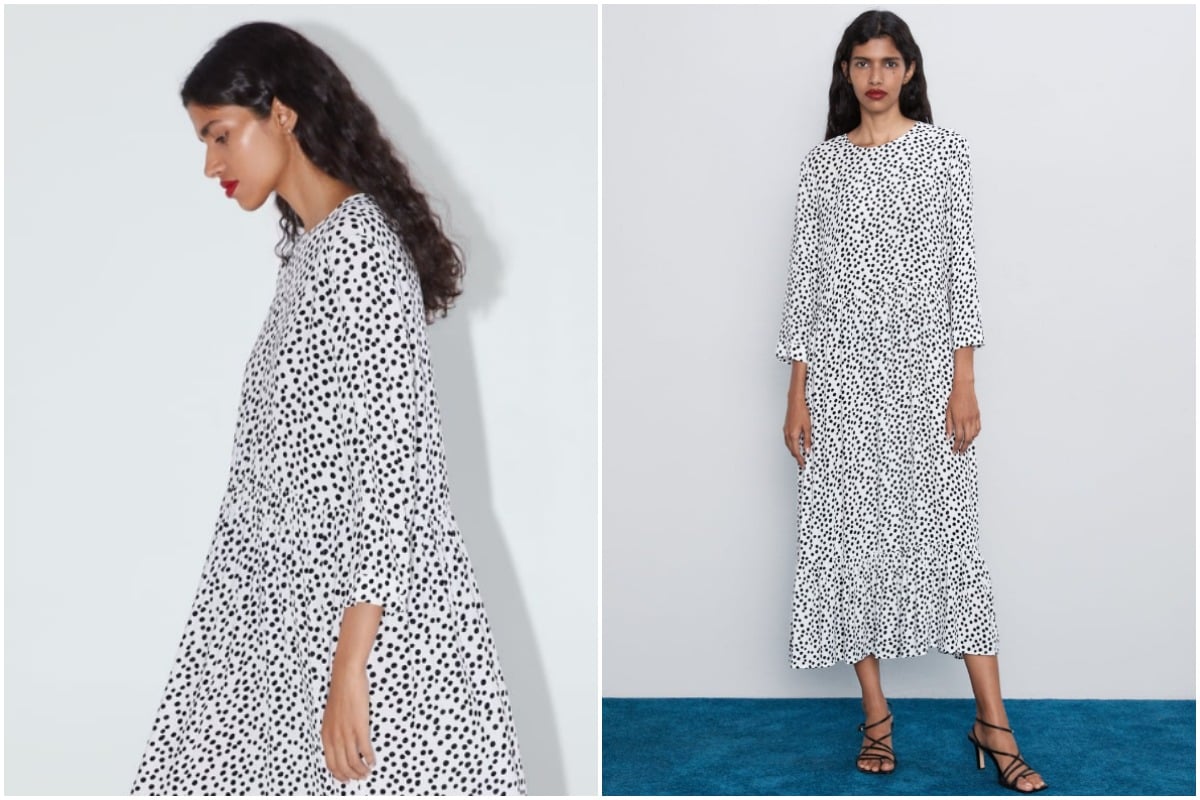 In case you missed it, this year a Zara dress became so ubiquitous on the streets of London, it earned its own Instagram account.
The dress in question is a $49.95 polka-dot style with a high neck and long sleeves that's loosely cinched at the waist. British designer and stylist Faye Oakenfull started the account, hilariously titled Hot4TheSpot, to allow eagle-eyed followers to submit photos of the piece seen in public. Behold: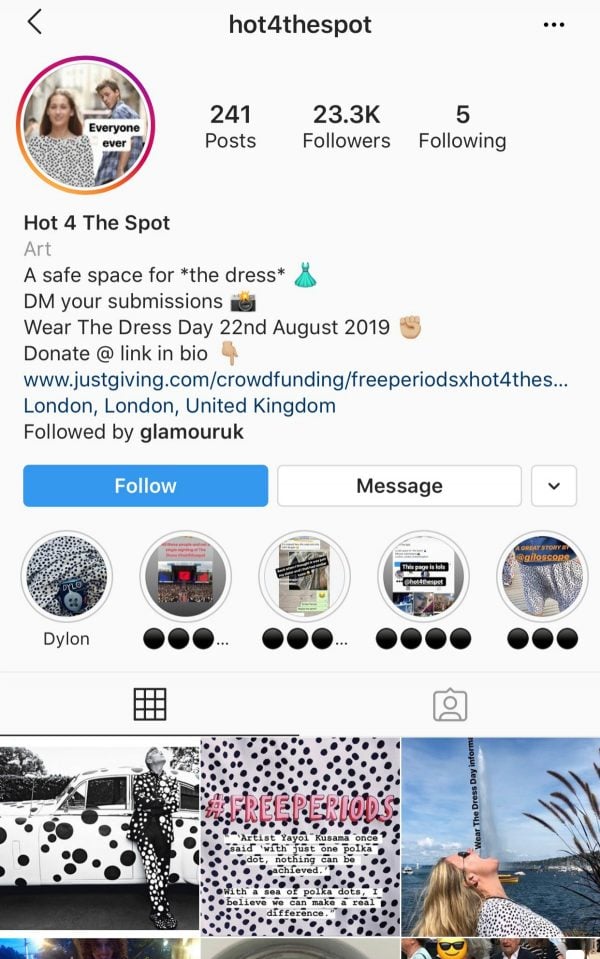 Created as 'a safe space for *The Dress*, it features hundreds of rogue snaps of ladies out-and-about in the frock, changeroom selfies, kids trying it on for size, and a submission from one Russian woman who actually got married in it back in May.
So popular is the Instagram, it started a movement, 'Wear the dress day', which took place this week in the UK.
 

View this post on Instagram