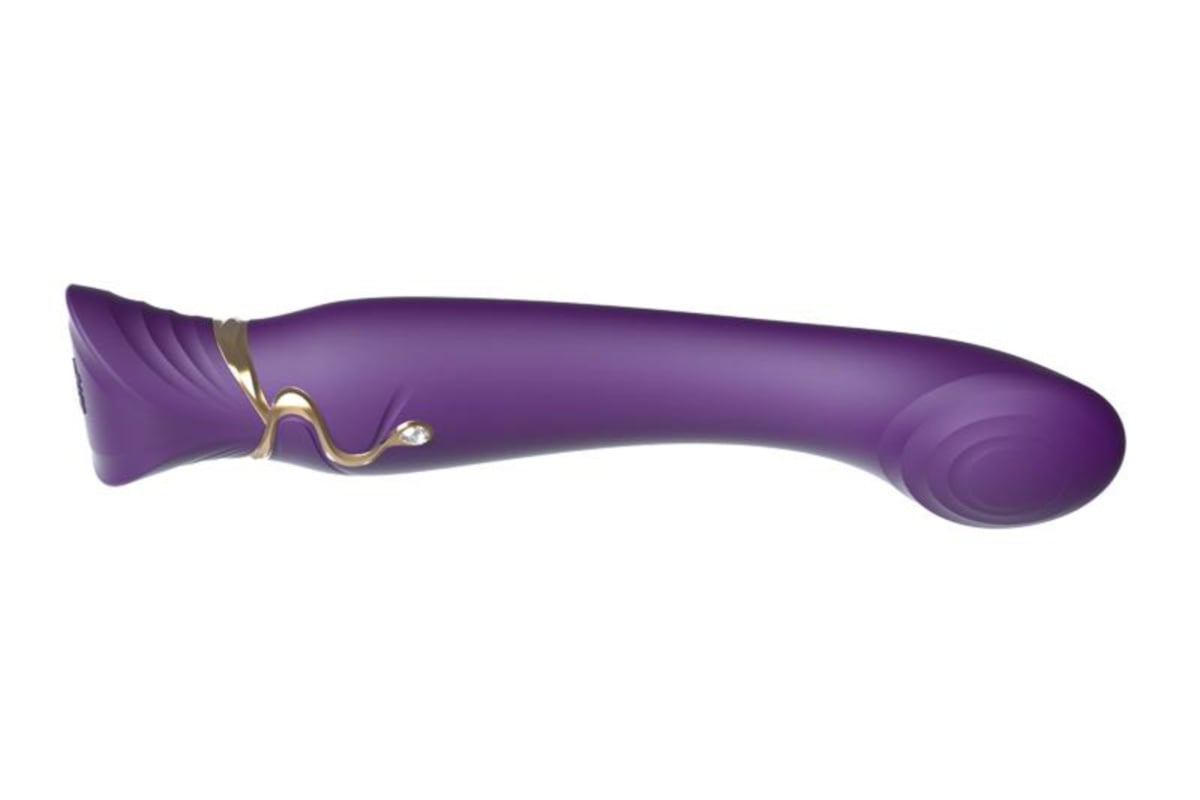 I don't buy into hype.
When friends were piously demonstrating the features of their new Apple watches, I was smugly fastening on my trusty $40 Casio.
I've never participated in a CrossFit class, refuse to eat anywhere that caters to Keto, and make a general rule of not buying anything that requires lining up for more than an hour.
But when I heard about a vibrator claiming to be the 'vibrator to end all vibrators', I'll admit it – I was intrigued.
The 'Queen' vibrator has been racking up accolades since it was released onto the mainstream market a couple of years ago. Last year it won the prestigious XBiz Europa Luxury Product Of The Year award, and more recently took out the award for Best Pleasure Product For Women at the AVN 'O' Awards (you've gotta give the adult industry snaps for making an event celebrating wanking sound so classy). It's also garnering a name for itself as the Rolls Royce of vibrators on the sex toy review circuit.
And I figured, if this toy was even half as good as I'd been hearing, my vagina deserved to know about it.
 

View this post on Instagram

 
Supposedly akin to 'three vibrators in one' the Queen is admittedly one of the best-looking sex toys I've seen. Embellished with gold plating and actual Swarovski crystal, it looks more like something I'd keep in my jewellery box than it does something I'd put up my vag, and at $250 to own, I'm not entirely sure I can bring myself to slather it in lube and thrust it where the sun don't shine. But I've come this far now…
According to the product's description, this is no regular vibrator. The device employs 'PulseWave' technology to gently hit and stimulate the G-spot, and convert even the greatest of G-spot sceptics into a believer. And when you're done doing that, it has a sleeve accessory that fits over the head of the vibrator, turning it into a clitoral suction toy. I'm quietly impressed, though keeping my expectations realistically low at this point.