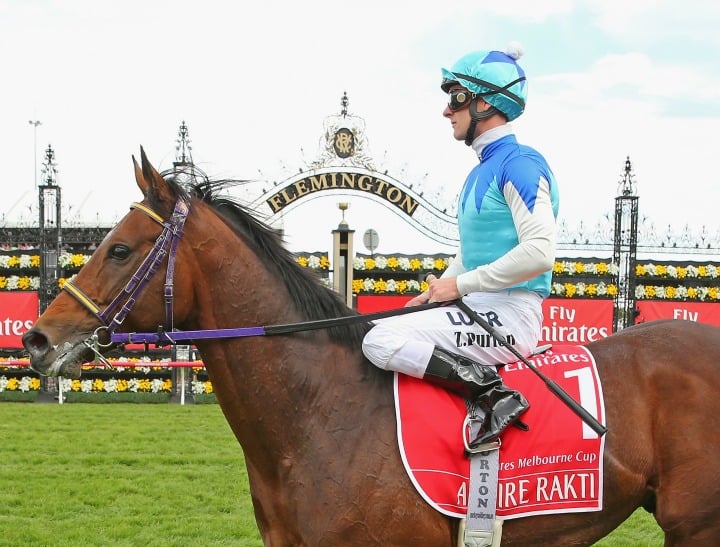 In the back of all our minds today as we wear our flamboyant hats and clutch our plastic flutes of champagne are the events that overshadowed last year's Melbourne Cup carnival.
2014's race quickly turned from celebration to horror with the news that the favourite, Admire Ratki, had died in the stalls just minutes after finishing 73-lengths. It struck us all, but for this man, one year on it is particularly poignant.
Jockey Zac Purton is riding today, and he says Admire Ratki will be at the forefront of his mind when he does. Purton will be riding Japanese favourite Fame Game, but says he is still haunted by the moment he felt his horse collapse beneath him.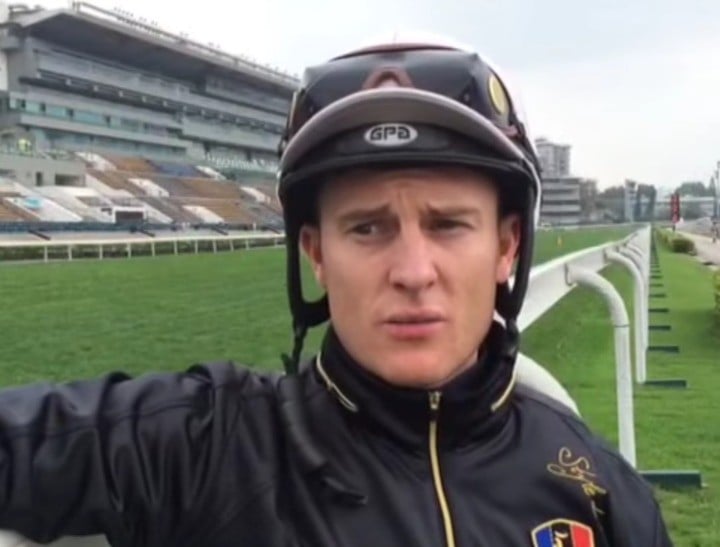 Admire Ratki, also a Japanese horse, was in second place last year in the race when he dropped back with 800 metres to go. Purton said at the time it was then he began to have suspicions all was not well.
"I didn't know it was as bad as it was," he said. After walking across the line, the horse then died of a heart attack just minutes later, his death caught on camera and replayed on the evening news, shocking the nation.