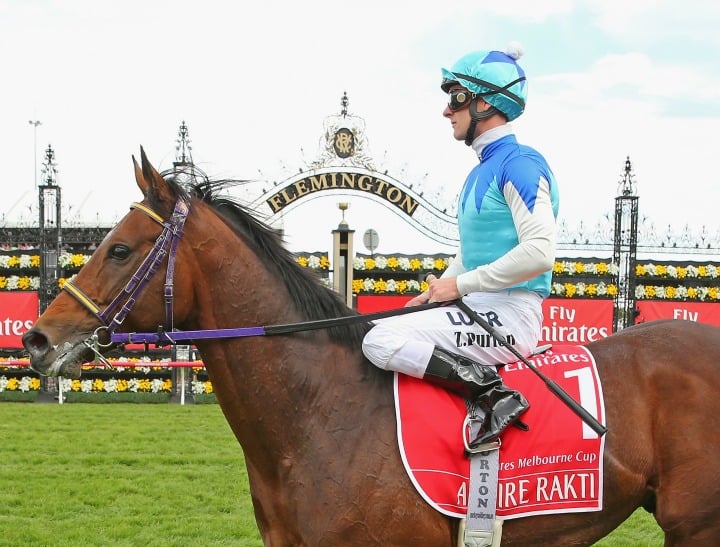 In the back of all our minds today as we wear our flamboyant hats and clutch our plastic flutes of champagne are the events that overshadowed last year's Melbourne Cup carnival.
2014's race quickly turned from celebration to horror with the news that the favourite, Admire Ratki, had died in the stalls just minutes after finishing 73-lengths. It struck us all, but for this man, one year on it is particularly poignant.
Jockey Zac Purton is riding today, and he says Admire Ratki will be at the forefront of his mind when he does. Purton will be riding Japanese favourite Fame Game, but says he is still haunted by the moment he felt his horse collapse beneath him.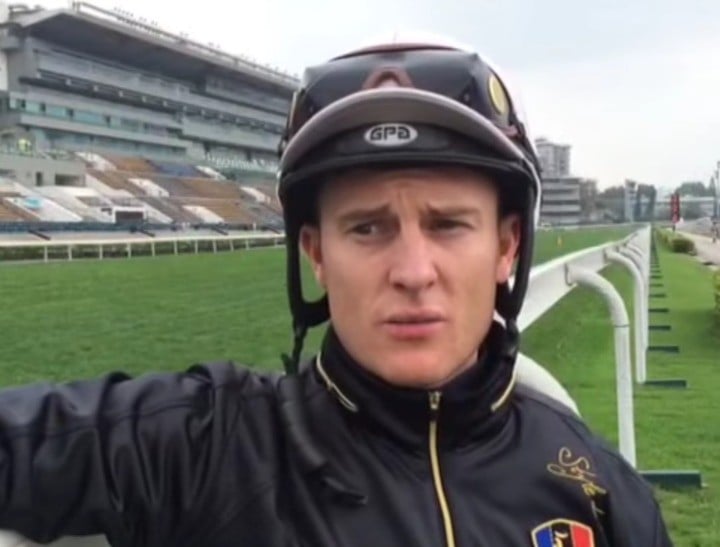 Admire Ratki, also a Japanese horse, was in second place last year in the race when he dropped back with 800 metres to go. Purton said at the time it was then he began to have suspicions all was not well.
"I didn't know it was as bad as it was," he said. After walking across the line, the horse then died of a heart attack just minutes later, his death caught on camera and replayed on the evening news, shocking the nation.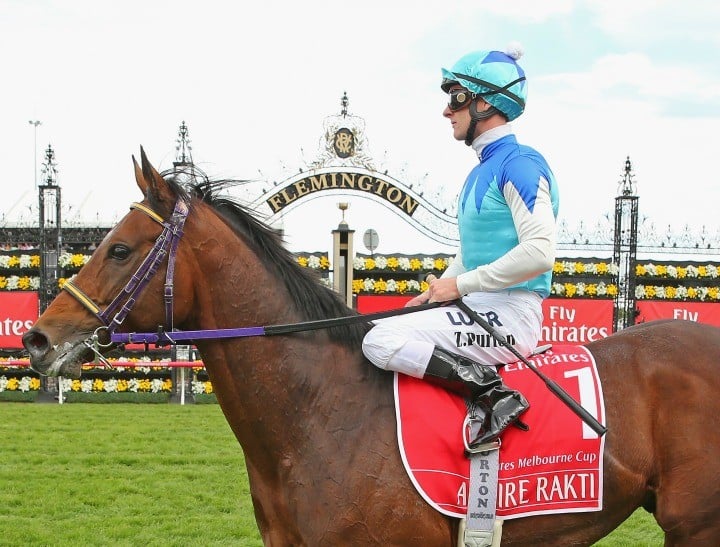 One year on Zac Purton he has told The Age that he believes that by dropping back Admire Ratki saved his life.
"When horses have heart attacks – and a catastrophic one like that – they normally collapse during the running of the race," he said.
"They drop dead underneath you. For him to stay on his feet as long as he did, getting me back safe and well, I owe him a lot. You never know what would have happened if he had fallen in the position that he was in, with 22 horses behind him."
He says that it was "terribly sad and disappointing."
"For it all to end in the circumstances it did is very tragic. It's something I will never forget. Hopefully, we can heal the wound this year."
Purton told News Limited that while it won't change what happened "we can atone for it and have a little bit more luck this time."
Watch the great champion Admire Ratki win the Caulfield Cup last year. Post continues after video. 

32-year old Hong Kong based Australian Purton has described himself as a bit of a battler in the industry. He initially struggled to find his place in the world.
His father, a cabbie, told The Herald Sun that when he was a child Purton " was always extremely small."
"We took him to doctors in Mt Gambier and Sydney," his Dad Phil told The Herald Sun, " to be assessed when he was young. He was so tiny. The tests showed he had significantly delayed growth, as much as four years behind the others of his age."
In the tough world of racing Purton found it difficult to make ends meet, at times sleeping in his car but after moving to Hong Kong he found success, being described in a recent newspaper profile as a superstar in Hong Kong "The David Beckham of racing."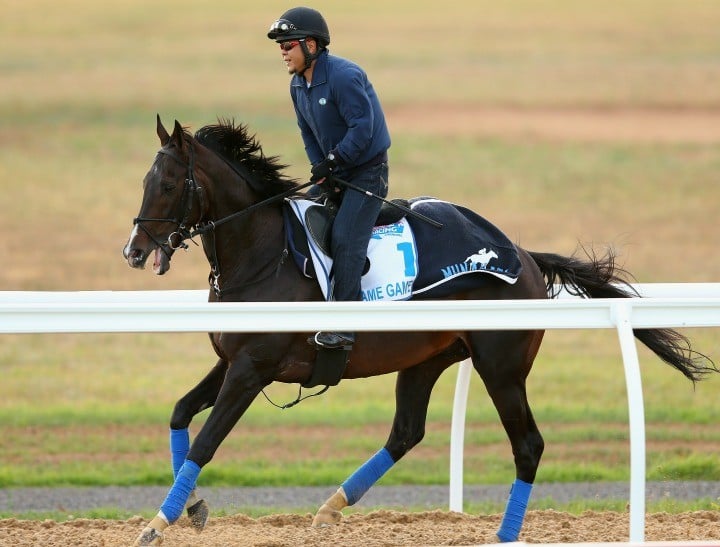 Purton, who is married with one young daughter, has slipped back into country that fills him with so many haunting memories.
He told Fairfax Media that in preparation for the race today he'll hardly eat to carry as little weight as possible with just two sips of water for breakfast, then a mango for lunch and a snack of three wheat crackers and a tomato, dinner will a handful of rice and 100 grams of white fish.
If he wins on Fame Game he will give a silent salute to last year's champion before he jumps back aboard a plane straight back to Hong Kong to race tomorrow night at Happy Valley racecourse.
The team from Studio Ten debate the tragedy of last year's Melbourne Cup and question what can be done to prevent further deaths. Post continues after video.

It's a difficult thing to correlate. On one hand the dark memory of last year – the death of  not just Admire Ratki, but that of Araldo, who shied when a young child waved a flag in the horse's face leapt over the fence and shattering his hind cannon bone, resulting in him being put down.
Many at the time vowed to forsake the celebrations this year.
But then we look at men like like Zac Purton, their dedication and devotion – his clear belief Admire Ratki saved his life  – and the industry employing tens of thousands of people who truly care for and love these champions and we take a breath, a sip of champagne and find joy in the event that brings us together.
Zac Purton's mum told The Herald Sun that no one is prouder of her son that she is.
"He is so dedicated to his riding," she says. "He finished close behind in the championship for a few years and finally broke through for something that no Australian jockey has done for more than 20 years."
And today we imagine as his mum watches her son race she too will give a silent thank you to the horse who saved his life.
Can you forget the events of last year?