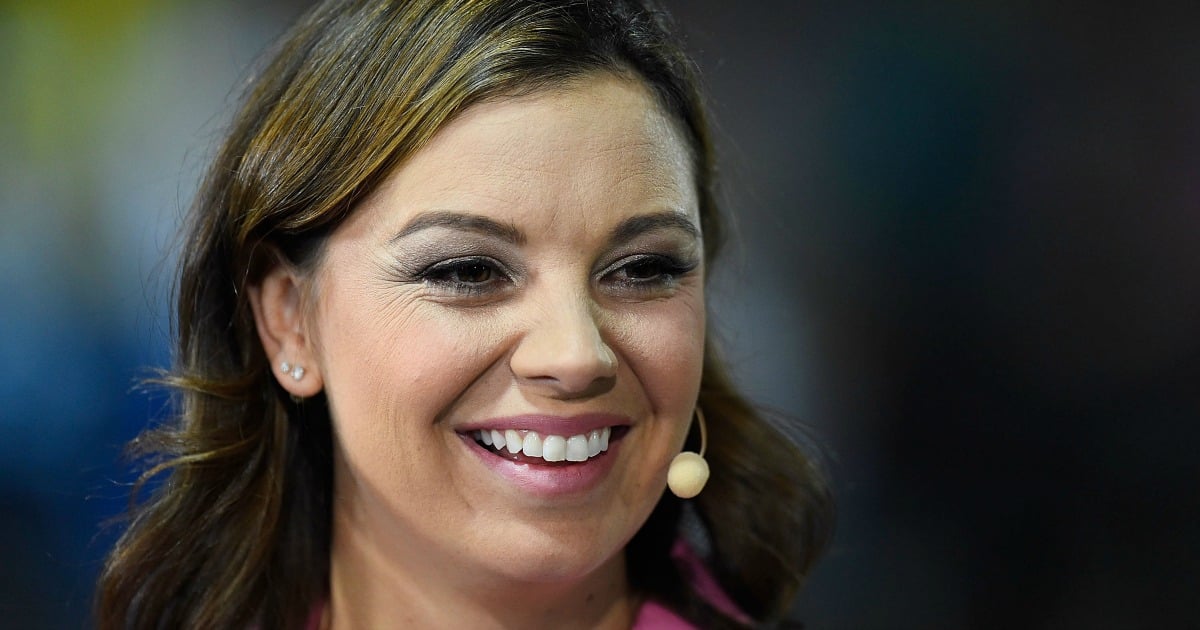 Journalist Yvonne Sampson has always known she was adopted, as soon as she was old enough to ask "where did I come from?", her adoptive parents, who could not have children of their own, were open with her.
At 18, the Channel 9 sports reporter met her "wonderful" birth parents for the first time and, although they had been too young to raise her themselves, now she has a "loving relationship" with them.
Since the meeting, Sampson has been slowly uncovering her family history, the heartbreaking details of which were published in the Sydney Morning Herald over the weekend.
"Growing up in a beautiful, rural setting, riding horses and stealing strawberries from the farm next door, I never would have thought my family was a victim of racism," she wrote.
"But like any family, mine also has its deeply held secrets, buried to protect or to avoid shame and the secret we recently discovered has changed my identity."
Sampson writes that on Boxing Day last year, she received a call from her birth father, to deliver season's greetings and another piece of her genetic puzzle.
He had never known his own mother — who he was told had died in a car accident — and was raised by his grandmother instead.
In reality, he was taken from his mother at birth, because she was an Indigenous Australian.
"Charters Towers, 1964, a 21-year-old mother was told her infant died of pneumonia," Sampson explains.
"Secretly, the baby boy was perfectly healthy and given to another family to raise. Why? Because the young woman was Aboriginal. A mother was left to grieve a baby who didn't die, while the boy grew up never knowing his mother or her heritage.
"Fifty-one years later, they met and are now filling in the gaps, solving untruths and putting their identity puzzle back together. Which also turns out to be part of the fabric that tells my story. My history and my racial identity."
Before Australia Day, Indigenous journalist Stan Grant delivered a powerful speech about racism in Australia:
Sampson also said that after the discovery, hosting the Indigenous and World All Stars NRL match last week took on a "different significance" for her and was an important part of the ongoing reconciliation process.
"It represents the good in rugby league," she said.
"While I'm slowly piecing together the rich tapestry of my background, I'm so grateful secrets are being solved, wrongs are being made right and to have a connectedness to Indigenous Australia."
Many have shared their support of Sampson on social media, including Cate Mcgregor, while others simply thanked her for sharing her story.