Trigger warning: This article contains information about pregnancy loss which may be distressing to some readers.
Emma Fairbairn, 21, was six months pregnant and anxiously awaiting the arrival of her baby boy.
She'd experienced a normal pregnancy, until she was involved in a car accident near her home in south Wales on May 25.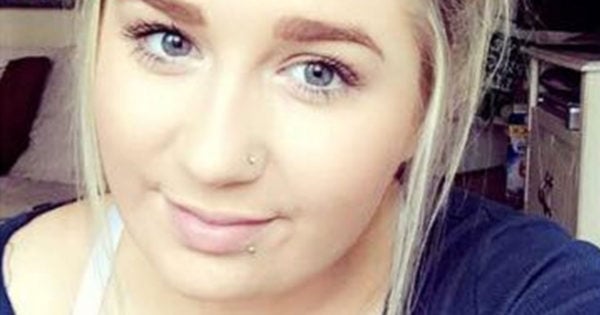 After she was rushed to the hospital, Emma was told her baby no longer had a heartbeat, and little Flynn was born sleeping three days later, weighing just 1lb 6 oz.
A photo shared by Emma on her Facebook page shows her holding her baby's tiny hand as she took time to say goodbye to her son.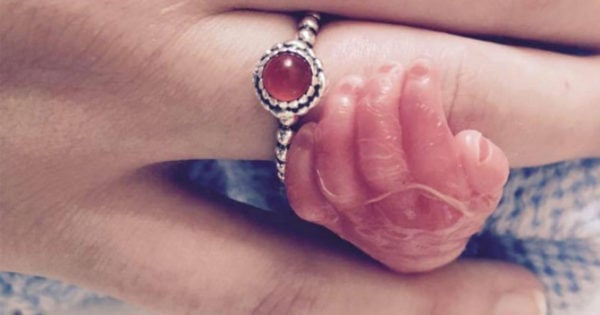 A fundraising page set up to help Emma with the costs of her son's funeral describes the young mum's heartbreak.
"Emma felt her baby kicking away in the ambulance and after waiting for a bed and having a physical examination she finally got to hear his heart beat at 3pm," friend Jasmine McGinley wrote on the page.
"It was too fast so she was sent for a scan. The scan showed his heart beat has returned to normal and he looked completely fine."
Around 8:30pm, Emma was transferred to another hospital for overnight observation. When a nurse came to check on her at 10pm, she couldn't find a heartbreak.
"Emma was rushed off to a scan where she was told that unfortunately, they couldn't find a heart beat anymore.
"Emma gave birth to her beautiful baby boy Flynn Fairbairn sleeping on the 28th of May.
"As we can imagine Emma [is heartbroken], although we can't take away her pain we can help with funeral expenses to help give baby Flynn a perfect funeral."
LISTEN: What do you say to someone who's lost a baby?
The GoFundMe campaign has almost reached it's goal, with Jasmine confirming that Emma wants to donate any leftover money to charity.
"Although she's been through hell, every parent's worst nightmare, she's still thinking of others," she said.
"She deserves all the help we can give guys."
Police are currently investigating the crash, which happened near Emma's home in Pembrokeshire on May 25.