Like most families, when I was growing up there were a few rules and requests set for my sisters and I. Mostly it was stuff like: don't take drugs, don't get a tattoo, don't take risks, do well at school.
There were two other rules we had though which no one else seemed to have:
1. No singing at the dinner table.
2. No sleepovers at other people's houses until 13.
The first one still makes us laugh and probably only came about because we were a musical family (I think choking was the main concern, although more likely it was because it was just darn annoying and after a long day my parents wanted to eat in peace.)
The second rule however was the source of many tears and fiery debates in our household, with my sisters and me all pleading for our parents to change their minds, even just once. We wanted to go to slumber parties and friend's houses for sleepovers, just like everyone else.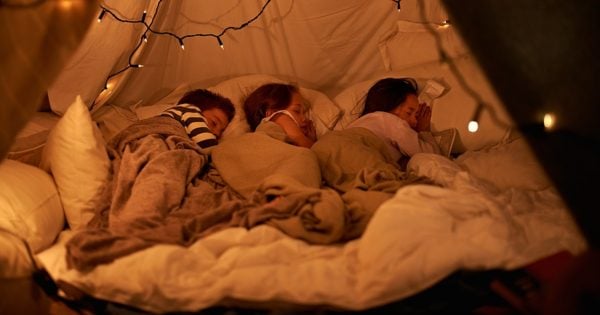 It was really my Dad who enforced this rule, and each time we tried to bend it the answer was the same – no. We could have friends over to stay at our house, but never the other way around. In our minds we were the "freaks" who were missing out exciting fun times. We were the only kids who went to slumber parties and got picked up by their mum just as everyone was getting into their PJs, and then dropped back again in the morning for breakfast. We hated the rule and couldn't understand why we had to be different.
Now many years later and a parent of three young children myself, I finally get it. What seemed so strict and unfair to me as a child, was actually quite common sense from my father whose goal was to protect his three young daughters as much as he could. His argument to Mum (who I think did try and twist his arm for us occasionally), was that you just never know what goes on in other people's houses.
And how true that is.