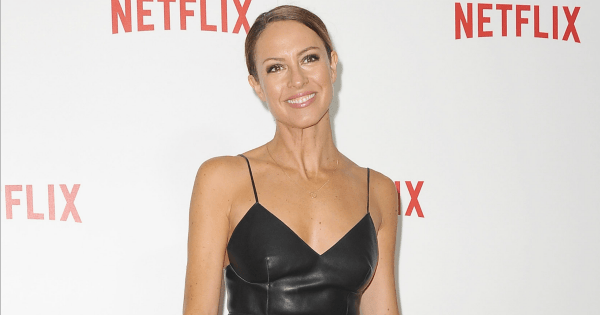 Has a sugar-quitting backlash begun?
Yesterday, social media was buzzing with debate about a new post on Sarah Wilson's blog. The post was simply called: "I ate sugar."
That headline is significant because of who Sarah Wilson is.
She's a journalist and media commentator but she's also the author of three books: physical book I Quit Sugar, e-books I Quit Sugar: an 8-week program and the I Quit Sugar Cookbook. I Quit Sugar has also become an eight-week program, not unlike Michelle Bridges' 12 Week Body Transformation program.
Wilson originally decided to quit sugar in 2011, as an experiment for her column in Sunday Life, a Fairfax owned magazine. In her book she describes the immediate improvements in her health and the positive effect it has had on managing her autoimmune disease and thyroid condition.
Since then, Wilson has been building a sugar-quitting empire, with her best-selling books, website and program proving immensely popular. And then yesterday, she revealed on her blog that she'd eaten sugar while travelling through Europe.
If quitting sugar isn't your thing, we recommend you try out this delicious mug cake recipe (post continues after video).
Here is how she described the physical, mental and emotional aftermath:
So yesterday I ate two chocolate croissants. Let's be sure: they weren't even good ones. They were stodgy and filled with PUFA-drenched Nutella-like goo. And I'd already eaten a full breakfast. And ate them with extra butter. But I was having a flap. And the flap took me straight back to a well-grooved rut that I spent, ooohhhh, a good twenty years chiselling into my being. It's the rut that I used to go to almost daily when I got hurt, uncertain, uncomfortable, wobbly. Stodgy, PUFA-drenched pastries were what I would drown myself in when the panic and anxiety in my gut got too much. The stodge was like a suffocating pillow I could jam down on top of the anxiety. It would work. For five seconds. Until vile guilt overwhelmed me. And the anxiety – now carrying the weight of a gluten-y, sugary pillow – would flare up again.

After I ate the two chocolate croissants, the same pillowy panic took over. It wasn't enjoyable. The rest of the day I felt incredibly ill. And my thyroid symptoms kicked in. Sugar AND gluten in the one injection.

But maturity saw me get a grip and go for a walk. Get out! Move! It's the only cure. So I hiked along some cliff tops and concentrated on calming down. I also sank into the ocean for a bit. I was not as emotionally open and grateful as I am normally with such experiences. I was aware of this. I witnessed how shitty I was with everything. I had to give into it. Maturity just let it be a shithouse day (where previously I would've freaked that I'd even allowed a shithouse day to occur).

Sarah Wilson (image via Getty).

Then I collapsed. I had to lie down under a tree for two hours. I drank water. I waited. I drank water. I rested. Around 5pm I was able to get up and drive to the next town. I ate a hearty meal of meat and vegetables. And was better. This is how I recalibrate. Move. Water. Rest. Hearty food. And witness the whole ruddy lot, warts and pillowy stodge and all.