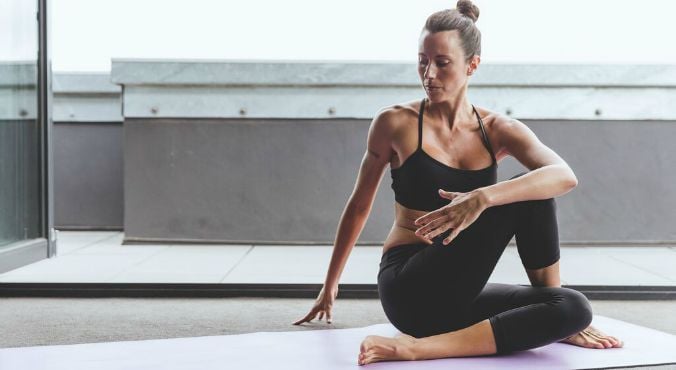 Image: Danielle Walker/lululemon athletica.
When you're in the throes of menstrual cramps, the thought of pulling on a pair of slim-fit leggings and performing any form of physical exercise isn't particularly appealing.
However, some light movement can actually offer relief from the dull throb ravaging your pelvic region and lower back — and it doesn't have to involve the gym.
RELATED: Why you don't need to stress about being strong and flexible to do yoga.
Many women find yoga helpful during their periods; according to Health Direct, stretching exercises can ease cramps, improve sleep patterns and ease feelings of stress and tension.