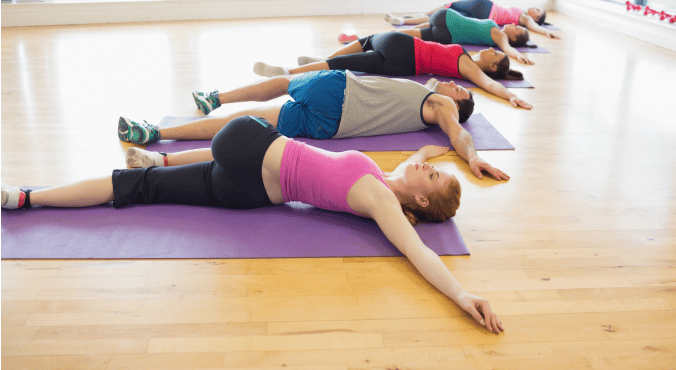 Image via Thinkstock
Look, I'll be honest here. Yin Yoga isn't exactly a workout. It's not going to rip through calories, it's not going to leave you ripped either. But it is going to make you feel the kind of amazing that was previously only achievable with a Deep Tissue Massage.
Because that's what Yin Yoga works, not your muscle, but your tissue. It deeply stretches your fascia, the connective tissue that wraps around your muscles and nerves.
How does this work? Unlike regular yoga where you're guided at a pace through a series of poses that stretch, activate and strengthen your muscles, in Yin, your goal is to melt. Each pose is held for a very long time – sometimes up to ten minutes – and you use blocks and straps to support yourself so your muscles can completely relax.