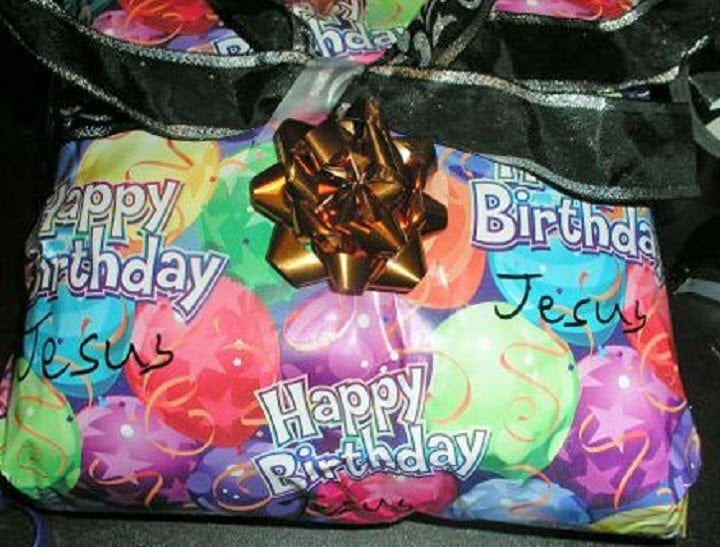 Being a crap gift wrapper is my genes.
This is the only logical conclusion I can come up with as to why, even when I try REALLY hard, my present ends up looking like this:
In fact, I am so consistently and notoriously hopeless at gift wrapping that my children discovered Santa wasn't real way before they should have. They took one look at the mess I'd created under the tree, eyed me suspiciously and then called me out.
So this week, I went looking on the internet for a tutorial on how to wrap like a proper adult. There were many. So many. Most were more than 45 MINUTES LONG! 45 minutes? Don't get wrong, I want to learn - but I need it condensed into something a little more digestible than that.