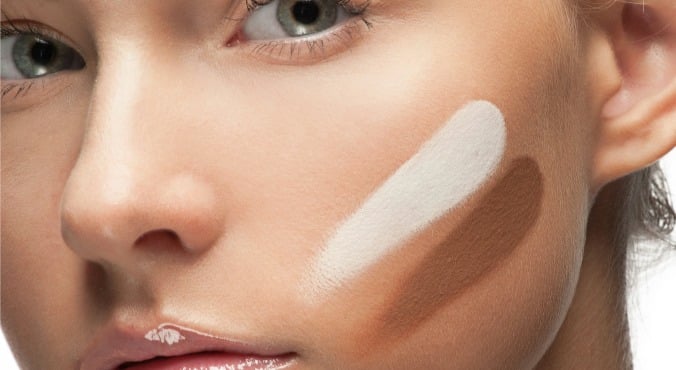 Image via iStock 
Finding the right shade of foundation should be an easy task. Go into store, pick foundation, leave.
But it's never that easy is it?
The five seconds it was on your skin in store failed to reveal it was either too light or too dark or too orange for real life.
But I have some good news – wait, make that excellent news. There is a game-changer coming.
From late March Priceline will roll out their Perfect Match Foundation Finder. It's a nifty face-scanning tool that determines your exact skin tone, and the right foundation for you.
Bought the wrong foundation shade? Here's what to do.
"This service will enable customers to find their perfect foundation match across all of the brands and shades we stock. With more than 650 foundation shades across 26 brands, and guidance from our fully trained Beauty Advisors, our customers can be sure they have the right foundation shade at the right price," says Emma Hogan, Priceline Pharmacy's Cosmetics Buyer.
"The Colour Match Foundation Finder is an innovative diagnostic tool and I'm excited that Priceline Pharmacy is the first retailer to bring this technology to the Australian market."
I was lucky enough to get a sneak peek of the device this week. That's me below getting my mug scanned. Despite my pained expression (it was early, I hadn't had coffee yet) it is completely pain-free.
Since I was already wearing foundation, Priceline's Beauty Advisor adjusted the tool accordingly - so you don't need to go into store sans makeup. Seconds later my best foundation match popped up: Natio's Invisible Blend foundation in Light Medium.
I wasn't in a Priceline store at the time, but if I was the Beauty Advisor's would then have applied the foundation and checked it was a perfect match.
The 10-second beauty trick to make your foundation match your neck.
The real beauty about this tool (aside from the 650 foundation shades they come loaded with) is that you are able to preselect if it's a liquid, powder, mineral, cream, or mousse foundation your skin desires.
The Perfect Match Foundation Finder will be available in EVERY Priceline store in late March. Watch this space for official dates.