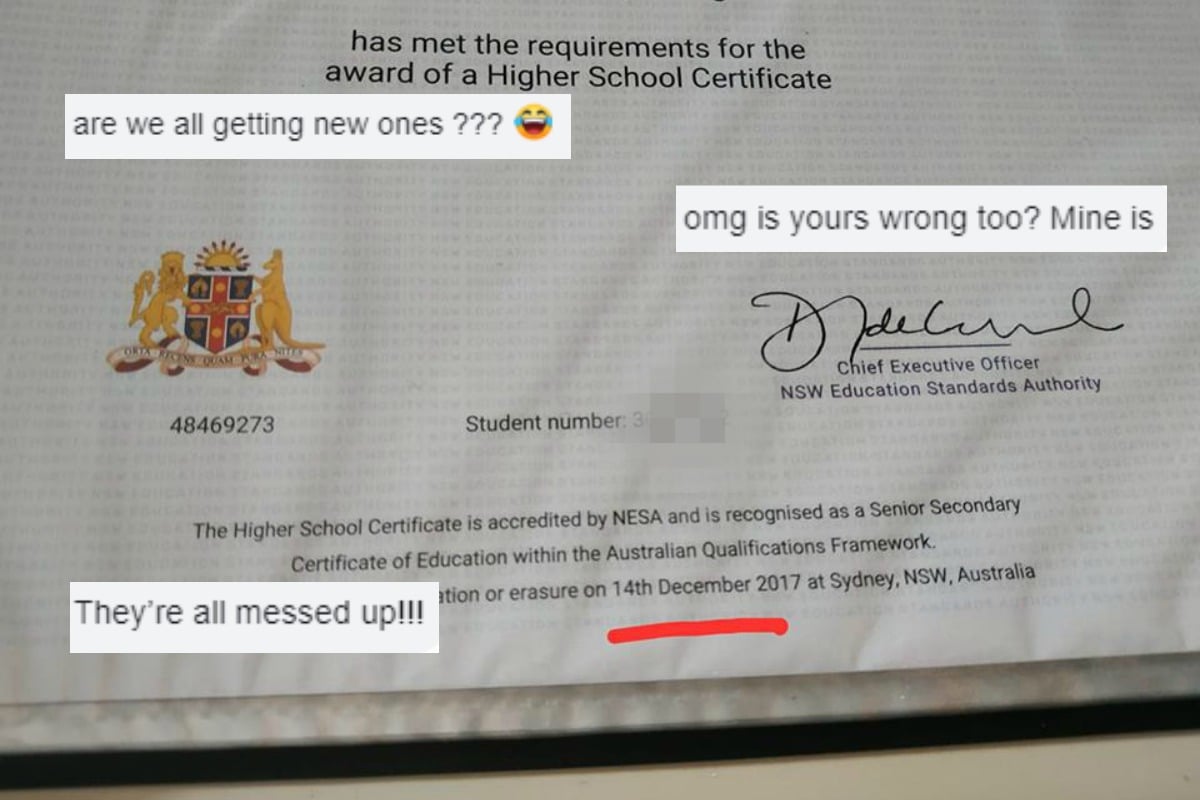 New South Wales students who completed their Higher School Certificate last year were baffled to notice a glaring typo on the official document this week.
Instead of saying their HSC was issued in December 2018, it read "14th December 2017".
And that's not just one certificate – that's on every one of the 70,000 or so documents that went out to the graduating class of 2018 this week.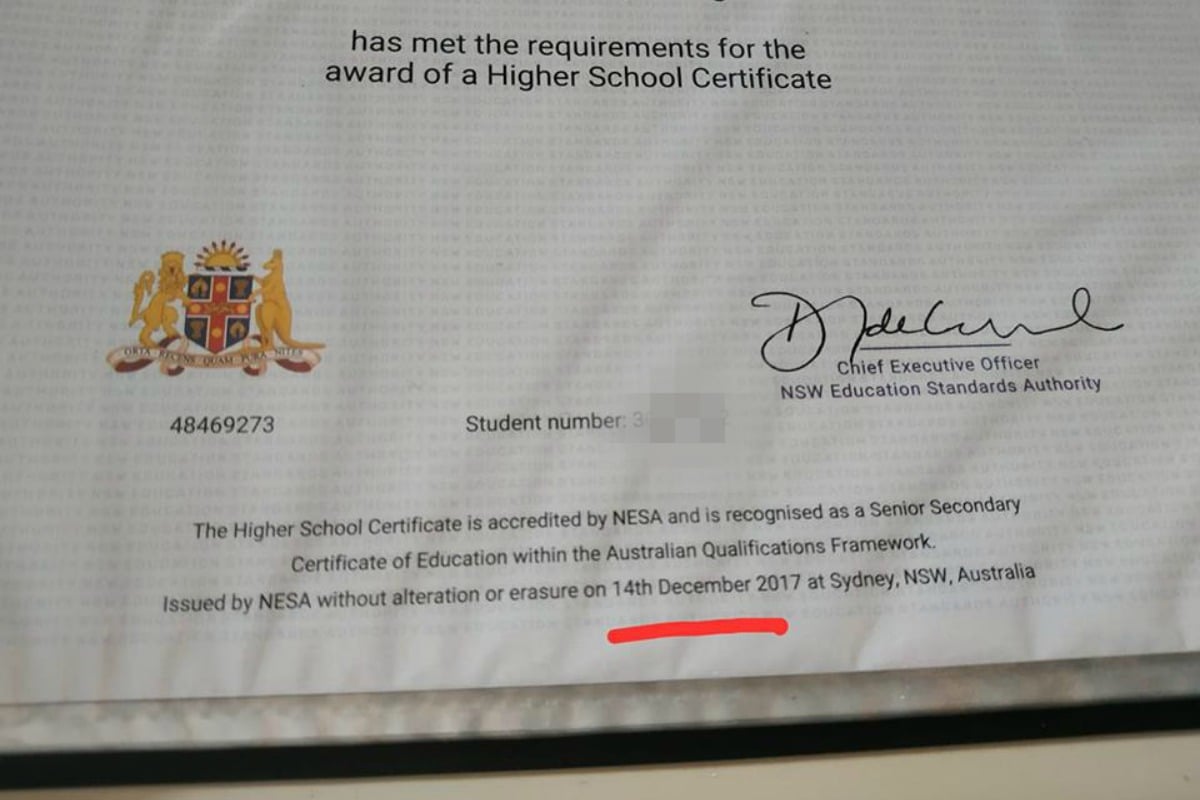 On social media, many students said they found the mistake funny.
"Anyone else also have the wrong issue date on their High School Certificate lol. God damn it NESA," wrote one teen posting his certificate to Facebook.
"Holy sh**, are we all getting new ones?" another commented along with several crying with laughter emojis.
Others seemed a little miffed.
"All that stress and breakdowns for a piece of paper with the wrong damn date," one student commented.
"Haven't got mine yet and I'm really annoyed cause I did really well in my ATAR," another said.