Wrapping presents has become a fine art. From customised wrapping paper to artisan ribbon that costs more than than the present itself, there's a level of expectation and perfection that's enough to make most of us break into a sweat.
Don't even get us started on the annual moment you find a present you forgot to wrap up the night before Santa is due… when of course you've run out of said fancy wrapping goodies.
Fortunately celebrity party planner Marcy Blum has come with a contingency plan that may just become our go-to Christmas wrapping routine this year – using no paper at all. (Post continues after gallery.)
12 items on our Christmas wish list.
Not only is it environmentally friendly, it also works perfectly for those awkward-shaped presents that turn wrapping into an origami exercise.
1. Gift wrap.
"It suddenly occurred to me: Why don't you wrap it in another gift?" she told People.
She advises putting your gift on top of a blanket or throw, folding it over at the sides to secure the items, roll or fold it up then secure with a festive ribbon.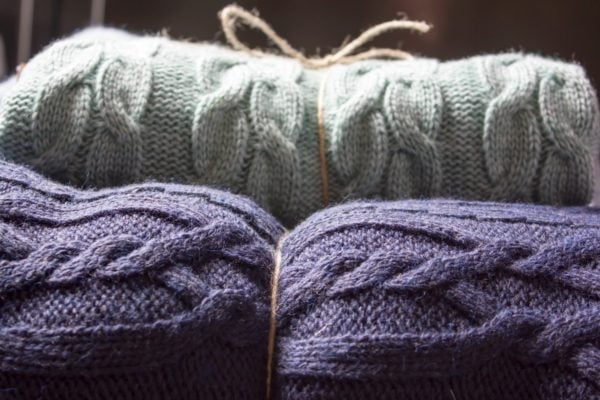 Image: iStock
"I think it's a fantastic gift for a first apartment or a new home. It's a way of making it cohesive and still fun," she says.
Plus, the recipient gets two thoughtful presents instead of one.