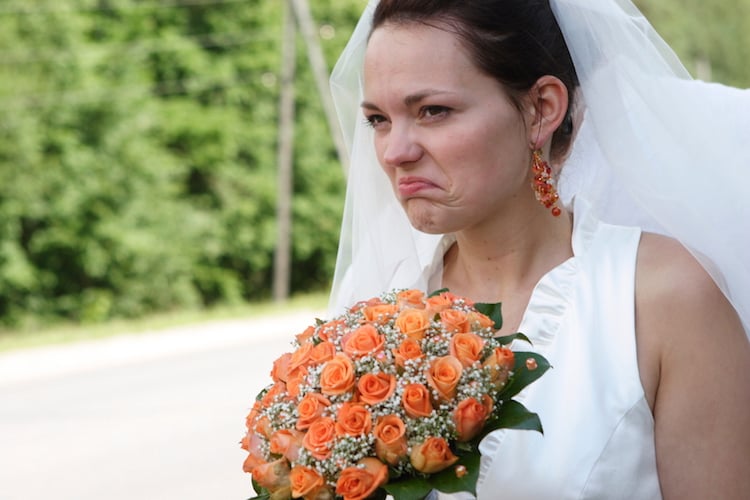 They should have just eloped.
It's a rare wedding that can go off with out a hitch. Because there's always one. That one rogue guest at the wedding that makes an arse-hat of themselves and puts a real downer on the event.
Maybe they had a few too many champagnes on arrival and tried to hit on the bride or maybe they used the best man speech to bring up a long buried indiscretion by the groom.
Either way, it's train wreck that you just can't tear your eyes off.
And Reddit is a treasure trove of these horrifying stories. When the question was posed, what is the most appalling behaviour you've seen from a guest at a wedding? People responded with some absolute shockers.
Can you beat any of these?
1. "At the reception the new couple were sitting there with a long line of people waiting to pay their respects. The groom's mother cuts in front and says in a really loud voice to the bride: 'Your sister just told me to go f*ck myself. What the f*ck are you going to do about it?'"
2. "I used to work for a wedding planner and one time a guest STOLE the bride's dress. The bride had changed into a short, more comfortable dress for her grand exit (her other dress was cumbersome and poofy) and on the security cameras in the venue you could see the guest run into the bathroom while everyone watched the couple leave and take the thousands of dollars dress out the back door. She denied it until we threatened to press charges and then claimed 'I was going to wash it' for the bride."