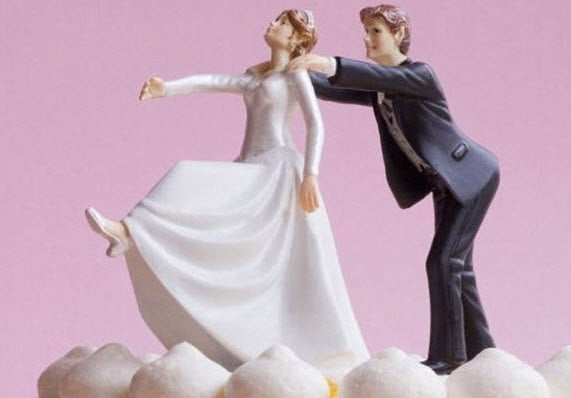 If you're getting married today, you might not want to read this…
Ask yourself this question: What was the worst thing to happen at your wedding?
Did you trip on the front of your long white gown/high, high, high heels while walking up the aisle and fall against a bridesmaid?
Did your groom accidentally say you met at a f**k pond instead of a DUCK pond during his impromptu wedding speech?
Did your parents make a super embarrassing video montage of you as a kid. With your brother. Nude. In the bath?
If you just winced as you remembered your own embarrassing wedding moment, you will feel for these poor people, who suffered some major stuff ups on their big day.
And we know all about it, thanks to these bridesmaids, groomsmen and guests shared who shared the worst things they've seen at a wedding on Reddit.
1. The bride gets a bit too honest.
"I was best man in a wedding. I was standing next to the couple at the reception and the bride was tipsy (groom was sober). She told him aloud "I'm not really that in love with you.... but I think you'll be a good husband." The look on his face sucked all the joy from me. He tried to laugh it off and told her to hush but he was tearing up as they walked away."
2. Oh... no...
"I didn't witness it myself but my father told me a story once of when he was at a wedding. The groom decided half way through the ceremony that he didn't want to get married. He was then attacked by the father and brother of the bride. After a brawl (and a few bloody noses) he changed his mind and they got married."