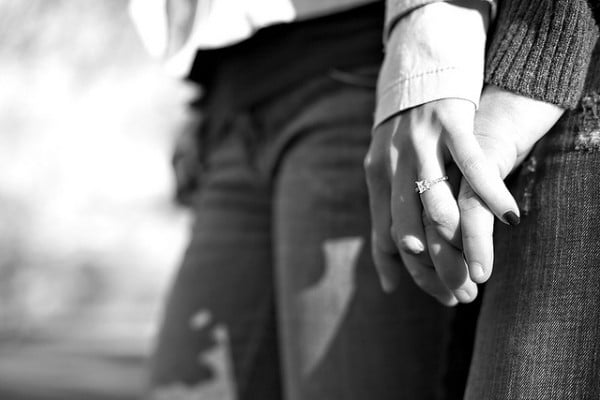 Seriously, what were they thinking.
Your marriage proposal. Everyone always asks, "How did he (or she) do it?" It's meant to be one of the most romantic and memorable moments in your entire life. A story you'll be telling your grandkids (and anyone else who'll listen).
But some must have missed that memo. These terrible marriage proposal stories shared on Reddit are so far from romantic, but at least they're memorable.
We dare you to try and read them without wincing.
1. "A guy I knew (a really stupid guy) got his girlfriend a diamond ring as a birthday present, not intending any larger message. She unwrapped it and said, "Oh, Stupid Guy! Of course I will!" He went through with it rather than deal with the awkwardness. Didn't last."
2. "This is how my dad proposed to my mum. My mother worked as a teller at a bank, and a man covered in ACE bandages over his face came in and handed her a folded note that said "Give me your money." She didn't open it completely and was freaking out, so the man unwrapped his ACE face and asked her if she would marry him. She thinks he's crazy but she said yes. The rest of the note said "or bee my wife" (with a cute picture of a bee). My dad is a little off, but we have a happy family."
3. "A guy wanted to propose to his girlfriend at Disney World. VERY common, usually in front of the castle, usually with staff involved for pictures and stuff, usually Disney will do what they can to make it special. But no, this genius, this man of men, decided he had to step it up a notch. Decides to do it on Splash Mountain. At the peak. Right before the drop. Aaaand he dropped the ring."