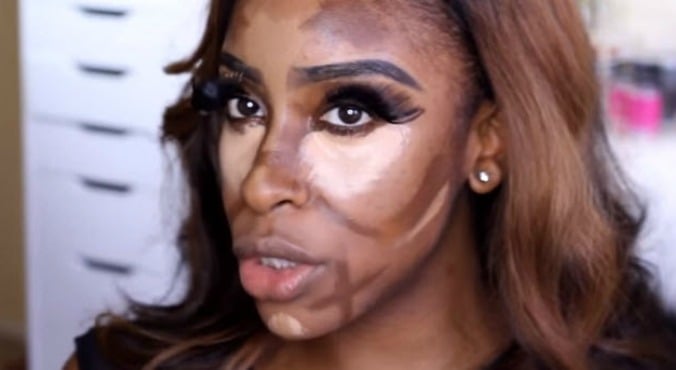 Image: Youtube
When it came to beauty, we got it right in 2014 in so many ways.
We accepted that full, natural-looking brows do not need to be plucked to within an inch of their life. We gave minimalist nail art a try, and our lipstick game was on point.
And yet… our track record was not flawless this year. A number of beauty trends emerged this year that amused, confused and divided us all. Think: hardcore contouring that could double as warpaint, OTT painted-on brows and false eyelashes long enough to sweep your floorboards. (Post continues below..)
This hilarious video from Makeup Game On Point is a timely reminder that with a brand new year almost upon us, perhaps it's best if we leave these fads in our dust. We've all had our fun, let's move along. After all, 2015 is sure to bring some shockers of its own…
The 10 Best Lipstick Looks of 2014
Which questionable beauty trends did you fall for this year?