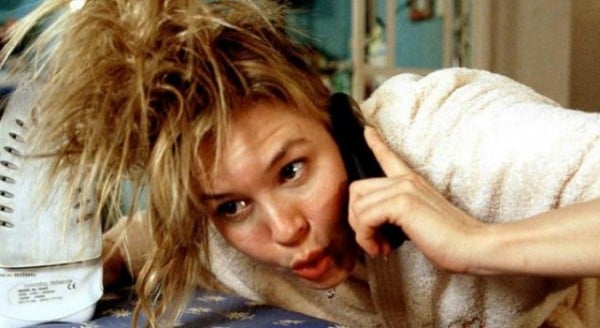 Hairdressers have a tough job. A client's entire hair happiness is in their hands the second you sit in the salon chair.
Of course, most of the time everything goes to plan. But what happens when it all goes wrong? In a recent Reddit thread, hairdressers shared the worst mistake they've ever made on someone's hair, and how they recovered from it.
While we're keeping our fingers crossed that it NEVER happens to us, hey – at least they're honest.
1. Colour switch
"I did a doozie as an apprentice. In the colour range we used we had these two colours, 22-0 was black and 0-22 was matte (means green) concentrate. My genius boss had them pretty much next to each other. A lady comes in to have her white as snow roots touched up. Guess which tube I grabbed in my inexperience?" wrote one user.
"Luckily her reaction was to laugh her arse off, then gently tease me every four weeks for the next six years. She was a pretty cool lady. I did immediately fix it, but khaki roots with black ends was interesting for the five minutes they lasted."
Watch: Mia Freedman's hairdresser Byron Turnbull reveals the secret to a great haircut. Post continues after video
2. Wedding nightmare.
You don't have to be a hairdresser to witness the carnage.
"I was getting my hair cut next to a woman in foils talking about her wedding the next week. Her hairdresser tried discreetly to wave my hairdresser over. The bride-to-be is oblivious to the 'oh shit' moment they are witnessing as they check the foils. My hairdresser apologised but asked if she could pause my haircut while she helped the other girl out. In my mind I was thinking, 'I am not missing this, where's the popcorn'," wrote one user.
"I felt so bad for this poor woman by the time I left. Essentially she had given her a chemical cut right where she folded the foils, so not only was the woman left with orange/yellow tie dyed hair since they had to immediately remove the bleach, it was at least six inches shorter than when she came in.
"The chemicals used were so strong they damaged the hair to breaking point – that point just happened to be where the hair folded in the foils. Think bending uncooked spaghetti in half… You could have mopped the floor with everyone's tears." (Post continues after gallery.)