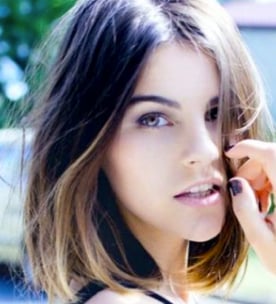 This article is for sympathy. It's for healing. It's for support.
Because, friends… I had the most awful experience going to a hairdresser. If I was to use one word? Traumatic. One emotion? Defeated. Some of you will know of that which I speak.
Please see below: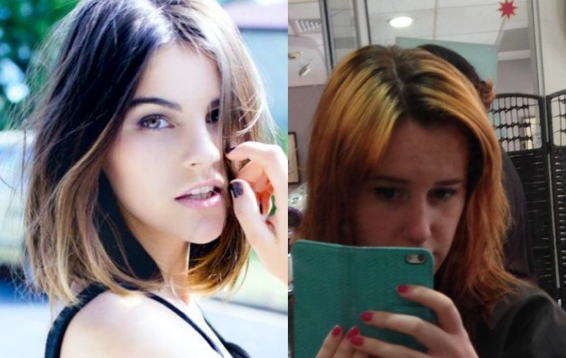 I know, I know. There are people with real problems out there and I sound like a drama queen. However, at that point when the bleach had done it's damage, I was feeling pretty crap and angry. Look at me. I MEAN LOOK AT MY HAIR EVERYONE.
It all started when I signed up to one of those daily deal promotions. You know, the ones where you can save a heap of money on experiences/services/crap you don't need?
The first few days were a series of all-you-can-eat Chinese banquet deals, which were tempting, but I knew I was after something specific. My limited budget was not about to be squandered on some dumplings, no matter their deliciousness or excellent value for money.
I waited patiently until there it was. An excellent hair package deal AND in a nearby suburb. I was like a magpie to a VB can on the side of the highway. The deal was bought. The appointment was booked. I WAS GOING TO BE PRETTY.
You may at this point be saying, 'Regina, you get what you pay for' or 'always go by word of mouth when it comes to hair.' To that I say, yes. Yes! OH GOD, YES! But I'm on a budget and dammit, I'm entitled to some highlights. So sometimes a gal has to do what a gal has to do.
How was I to know that it was in fact Satan underneath that Chemical Blonde pixie cut and jeggings?
My appointment was at 9am, and I had somewhere to be at 2pm. Yep, I had sure planned this well – five hours is more than enough time to get my hair done. EXCEPT, I forgot to take into account that the salon I was going to was a time vortex, devoid of the space/time continuum rules that us mere mortals are bound to follow.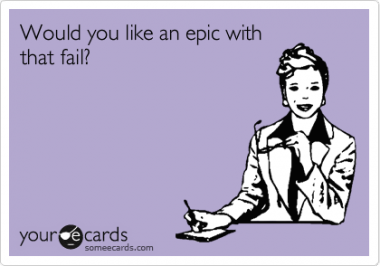 I took my seat. I was excited. I think that's normal. That excitement plummeted at a steady rate in correlation to the minutes that I waited. Sixty to be exact. I waited 60 minutes before anyone even came to touch my hair.
Finally, a demon was summoned hairdresser appeared and we talked over having some balayage. My hair is only shoulder length so it was really just the ends that would be lightened. She started applying the mixture to my hair and my mood recovered.
I became unnerved again when Chemical Blonde left and a woman who didn't speak English very well started on my hair.
I wasn't unnerved by her limited English so much as the fact I overheard her saying to another hairdresser she had never done balayage before.
It was taking forever. I was then greeted with another hairdresser who took over the job as Inexperienced Hairdresser had to go desecrate someone else's hair.
When it came to making up more mixture, Third and Final hairdresser asked what was in the mix so she could make more. Chemical Blonde replied, "Oh just a mixture of 20, 30 and 40 volt – I just threw in whatever." FYI, 40 volt bleach is very harsh on your hair, it aims to get the highest lift.
I originally asked for two-three shades lighter NOT COLOUR SPECTRUMS of difference. I knew then that I was in big trouble.
No one had seemed to set a timer/had a consistent idea of who was actually tending to me. They finally washed my hair out. It had been three hours by this point.
I wanted to cry. Third and Final Hairdresser knew this, because I said, "I want to cry".
My soul had gone down that drain with that lethal concoction of bleach. She went to go make up some new dye to put over it. In the meantime, Inexperienced Hairdresser came over and asked, "Do you like it? Quite a change isn't it?"
Well yeah, I guess it is considering I looked human before and now look like a Hyena after a bender.
Third and Final Hairdresser came back. She started applying the dye to my deep-fried hair. I surprisingly didn't cry. I didn't have any emotions, they had gone down the drain with my soul, remember? All I had was a stylish-but-poor little version of me sitting on my right shoulder whispering non-helpful, judgmental comments.
I left the salon at 2.30, FIVE-AND-A-HALF HOURS after I got there. I walked out with orange strawberry blonde hair with 2cm's of awful regrowth and positively crispy ends. It was not the new, fresh 'do I was quite expecting and I ended up more like this: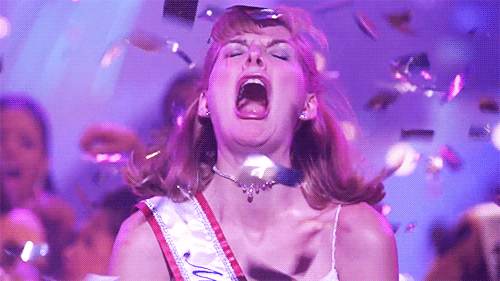 I didn't have to pay anymore for the hair to be 'fixed' because I think the imps were pleased with the soul collection quota they had acquired for their master that day.
Would I have had better service if they hadn't already got my money before I walked in? I don't know. I just want to know, why do bad things happen to good people?
Image source: The image Regina took to the hairdresser is a portrait by photographer Daniele Martinie. 
Have you ever had a bad experience at the hairdresser? One that could top this?
Regina is a 21-year-old law and media student. Her personality is significantly based around Kath & Kim and whether or not a nap is on the agenda. She is an intern at Mamamia. You can find her on her blog or twitter.